Visible to Intel only — GUID: nik1398984205437
Ixiasoft
15.3. Parameter Presets
Presets allow you to specify a group of parameters to implement a particular protocol or application.
If you apply a preset, the parameters with specific required values are set for you. When applied, the preset is in boldface and remains as such unless you change some of the preset parameters. Selecting a preset does not prevent you from changing any parameter to meet the requirements of your design. The following figure illustrates the Preset panel and form to create custom presets.
Figure 78.

Preset Panel and Form To Create Custom Presets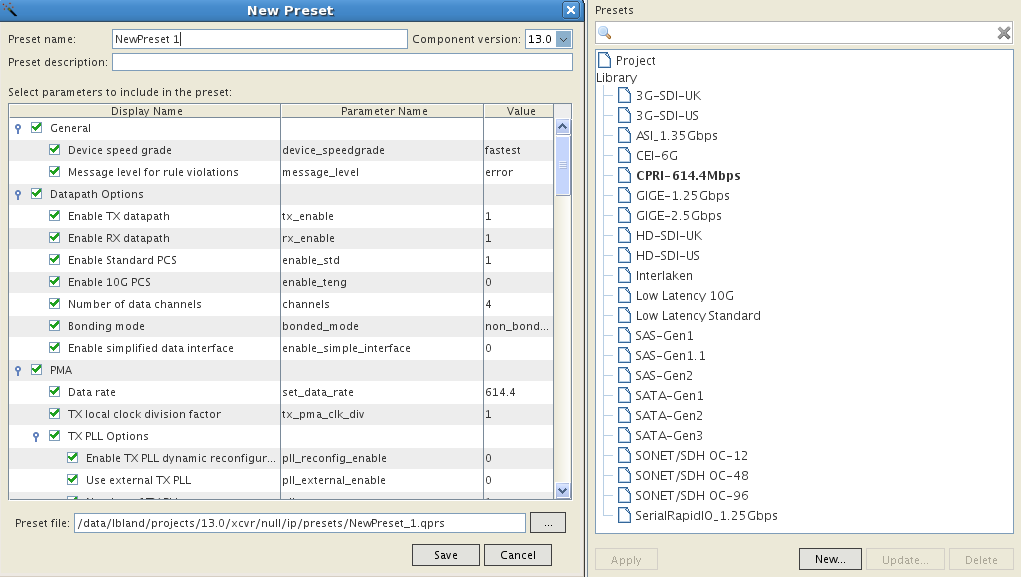 Did you find the information on this page useful?