A newer version of this document is available. Customers should click here to go to the newest version.
Visible to Intel only — GUID: hco1416491783719
Ixiasoft
11.1.1.2.5. Write Leveling
In DDR3 SDRAM

and DDR4 SDRAM

interfaces, write leveling details the margin for the DQS strobe with respect to CK/CK# at the memory side.
The Timing Analyzer analyzes the write leveling timing path through an equation which considers memory calibration, calibration uncertainty and PVT variation as shown in the following figure.
Figure 92.

Write Leveling Timing Analysis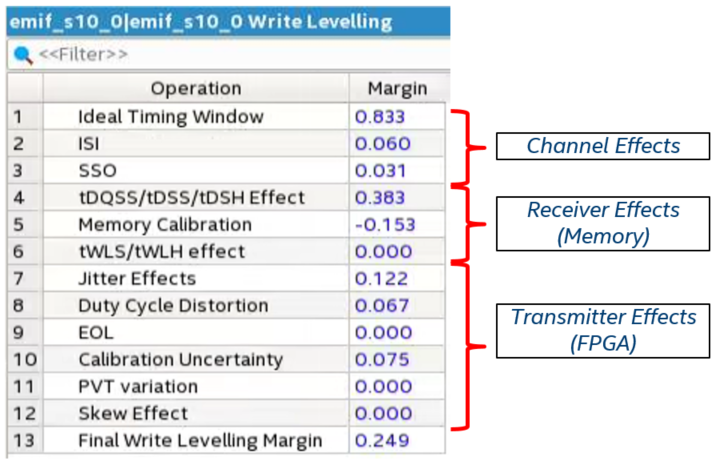 Did you find the information on this page useful?