A newer version of this document is available. Customers should click here to go to the newest version.
Visible to Intel only — GUID: hco1423076928282
Ixiasoft
10.1.7. Connecting the ALU Folding Ready Signal
Procedure
Connect a Ready block from the

Primitive

library to the

ChannelOut

block.
Figure 96.

Connecting Ready Block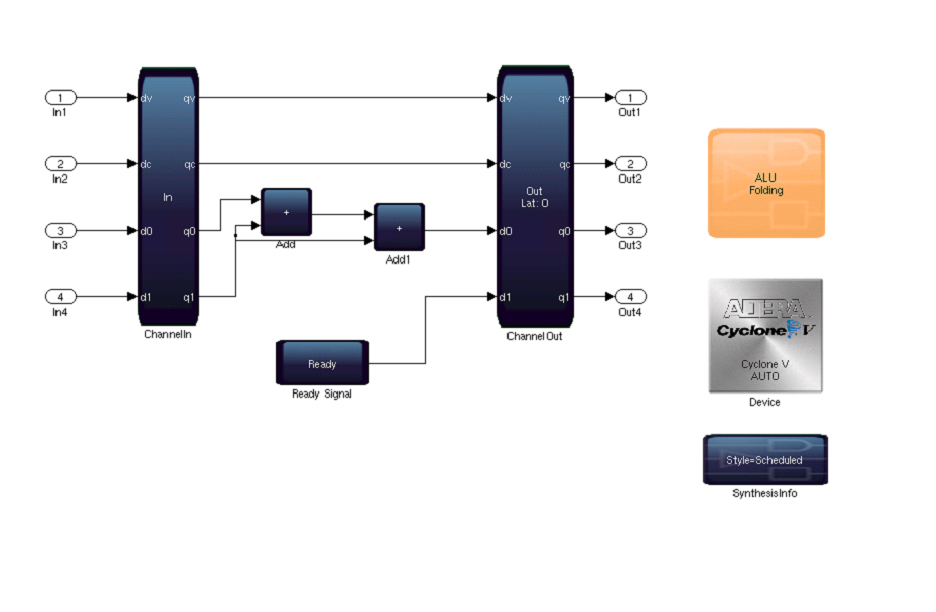 Did you find the information on this page useful?