Visible to Intel only — GUID: mwh1410471317603
Ixiasoft
5.1.7. Viewing High-Speed Serial Interfaces (HSSI)
For selected device families, t

T

he Chip Planner displays a detailed block view of the receiver and transmitter channels of the high-speed serial interfaces. To display the HSSI block view, double-click

Report HSSI Block Connectivity

in the

Tasks

pane.
Figure 35.

Intel® Arria® 10

HSSI Channel Blocks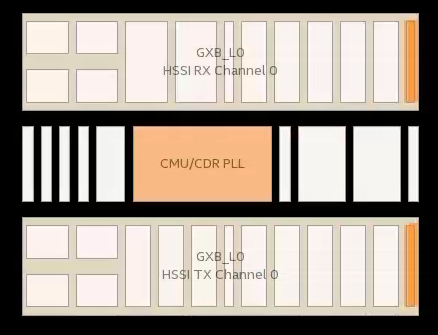 Did you find the information on this page useful?