Visible to Intel only — GUID: mwh1410471323252
Ixiasoft
5.1.12. Viewing Assignments in the Chip Planner
You can view location assignments in the Chip Planner by using the Assignment editing mode and the

Floorplan Editing

preset in the

Layers Settings

pane.
The Chip Planner displays assigned resources in a predefined color (gray, by default).
Figure 41.

Viewing Assignments in the Chip Planner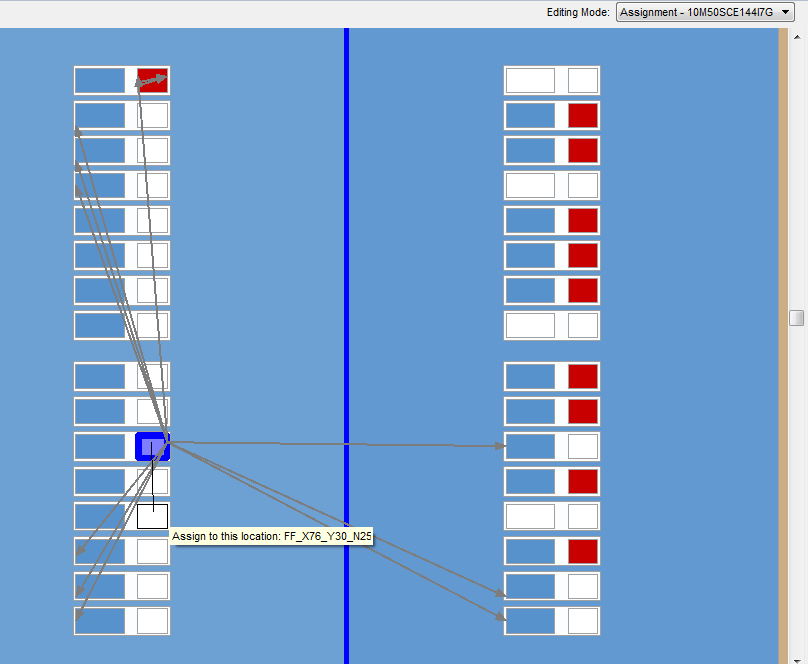 To create or move an assignment, or to make node and pin location assignments to Logic Lock (Standard) regions, drag the selected resource to a new location. The Fitter applies the assignments that you create during the next place-and-route operation.
Did you find the information on this page useful?