Visible to Intel only — GUID: lbl1443214029115
Ixiasoft
2.2. Design Components for the SR-IOV Design Example
Figure 4.

Platform Designer

Testbench for

Intel® Arria® 10

Gen1 x8 128-bit SR-IOV Design Example
Figure 5.

Platform Designer

Schematic for Top
This image of the

Intel® Arria® 10

PCI Express DMA Design Example shows only the Avalon-ST, clock, and reset interfaces.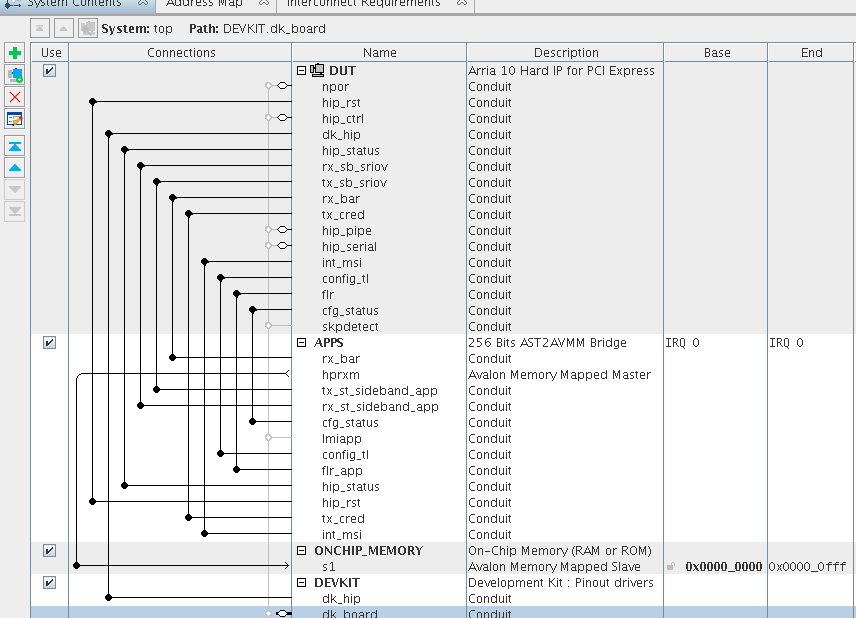 The testbench includes a PCIe Root Port BFM and a PCIe Gen3 x8 Endpoint implemented in hard logic. The SR-IOV bridge, implemented in soft logic, drives memory writes and reads to the four VFs. The simulation includes the following stages:
Link Training
Configuration
Memory writes to each VF
Memory reads and compares to the expected data
Did you find the information on this page useful?