Visible to Intel only — GUID: ren1597680672956
Ixiasoft
4.2.2. FPGA I/O Parameters for High Bandwidth Memory (HBM2) Interface Intel® FPGA IP
Figure 8.

FPGA I/O Tab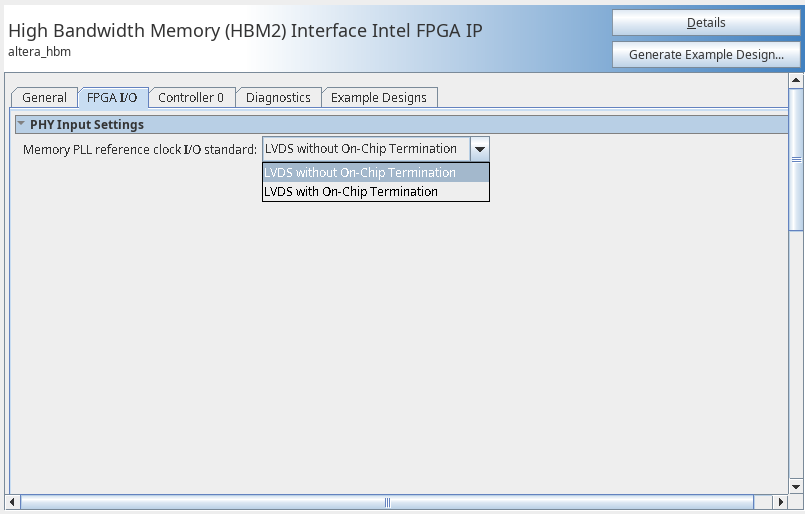 Table 10.

FPGA I/O Parameters
Display Name
Description
Memory PLL Reference clock I/O standard
Specifies the I/O standard for the PLL reference clock of the memory interface. The termination options available are LVDS with on-chip termination and LVDS without on-chip termination. This parameter is available beginning with

Intel® Quartus® Prime

software version 20.3. For designs migrating from previous releases,

LVDS without on-chip termination

is selected.
Did you find the information on this page useful?