Visible to Intel only — GUID: joc1463527329164
Ixiasoft
Other 2.4 mm Connectors
Make sure you follow your connector vendor's recommended layout on the PCB at the connector. Intel recommends using a large signal anti-pad on the reference GND plane. Additionally, you should ensure that you have a circle of GND vias and a GND reference diving board.
Figure 94.

GND Cutout and Reference Diving Board
Figure shows the first GND layer below the microstrip routing.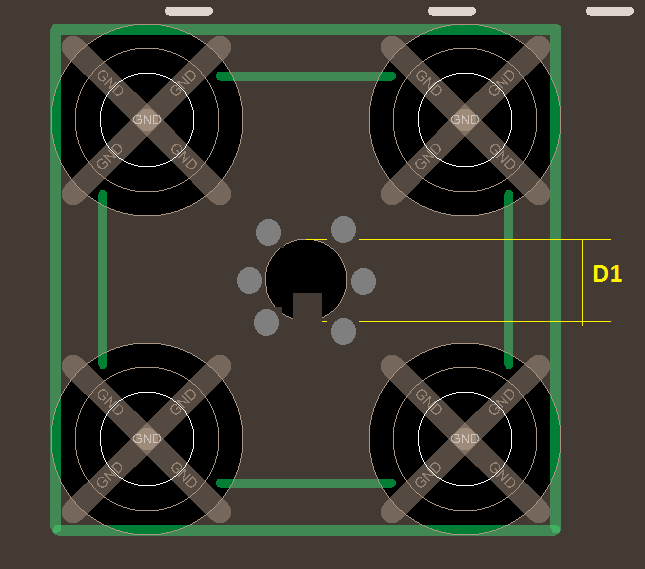 Did you find the information on this page useful?