Visible to Intel only — GUID: joc1463347791377
Ixiasoft
Two Different Break-out Routings at the CFP4 Connector Area
Figure 57.

Two Different Break-out Routings at the CFP4 Connector Area
The 3C configuration is what has been previously recommended. The 3G configuration is a different way of routing while the signal vias are moved away from the connector pads to allow more space for break-out routing.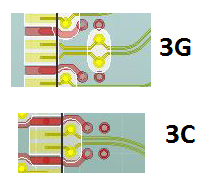 The main PCB routing differential impedance is designed for 95 Ω as was previously recommended.
Figure 58.

TDR Performance from the CFP4 Connector Pad on the PCB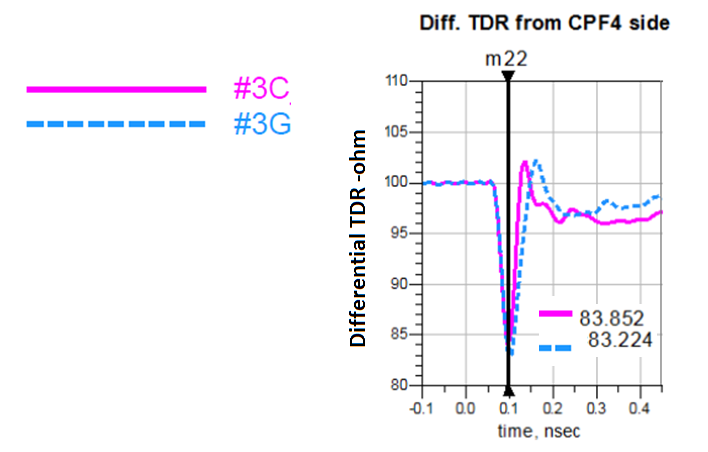 The measured TDR from the connector pads show no appreciable difference.
The total length of 3C is 60 mil larger than 3G.
Note:
Intel
recommends that you not have two GND vias assigned for one signal via as seen in 3C above.
Did you find the information on this page useful?