Visible to Intel only — GUID: joc1463340278259
Ixiasoft
CFP2 Host Connector, Module Assembly, and Pinout
Figure 51.

CFP2 Host Connector Assembly and N X 25 Gbps Pin Map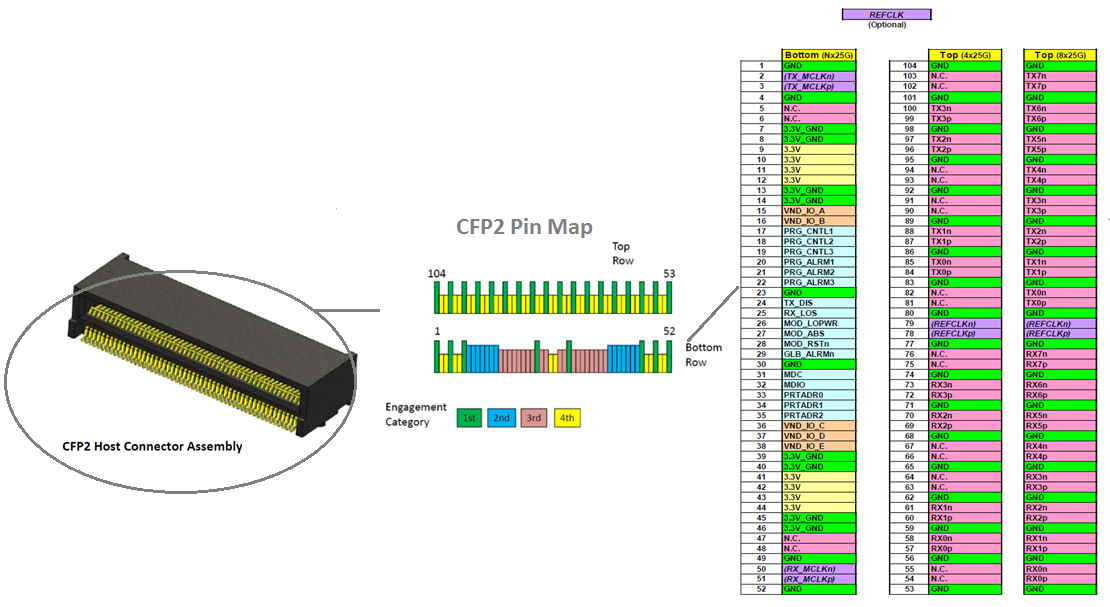 The CFP2 module supports up to 10 channel at up to 25 Gbps. It also has future support for up to 8 channels at up to 50 Gbps. This high speed electrical interface will be AC coupled within the CFP2 module. The 25 Gbps specification is defined in the OIF-CEI-28G-VSR.
Note:
For more information, refer to the CEI-28G-VSR working clause specification. Document number OIF2010.404.08.
Did you find the information on this page useful?