Visible to Intel only — GUID: joc1463027536138
Ixiasoft
Comparison of Dog-bone with GND Cutout Under the BGA and Via-in-Pad Configurations
Figure 10.

Comparison of TDR from the FPGA Pad of Via-in-Pad and Dog-bone Configurations
The pink line indicates the dog-bone configuration and the green line indicates the via-in-pad configuration.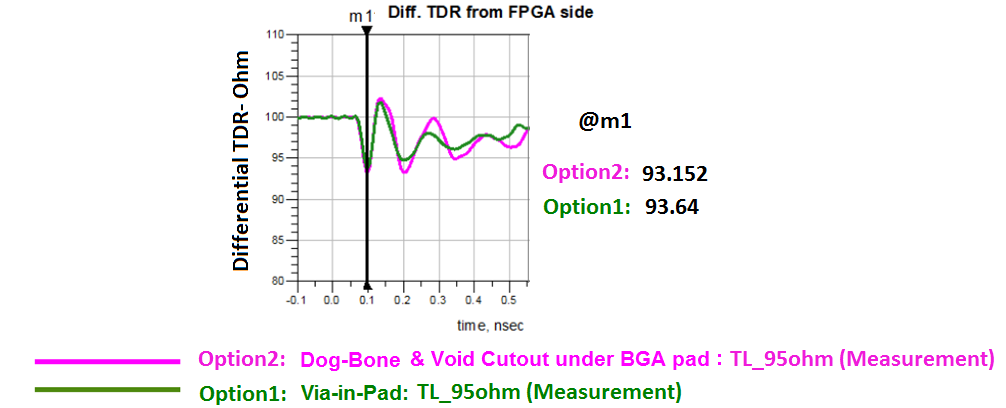 In terms of TDR, both configurations have similar performance.
Figure 11.

Full channel scattering parameter performances for Dog-Bone Configuration with GND/Void cutout underneath of BGA (Option 2) vs Via-in-pad (Option 1) Configurations
Figure shows the identical channel but uses the via-in-pad or dog-bone configuration in the FPGA area.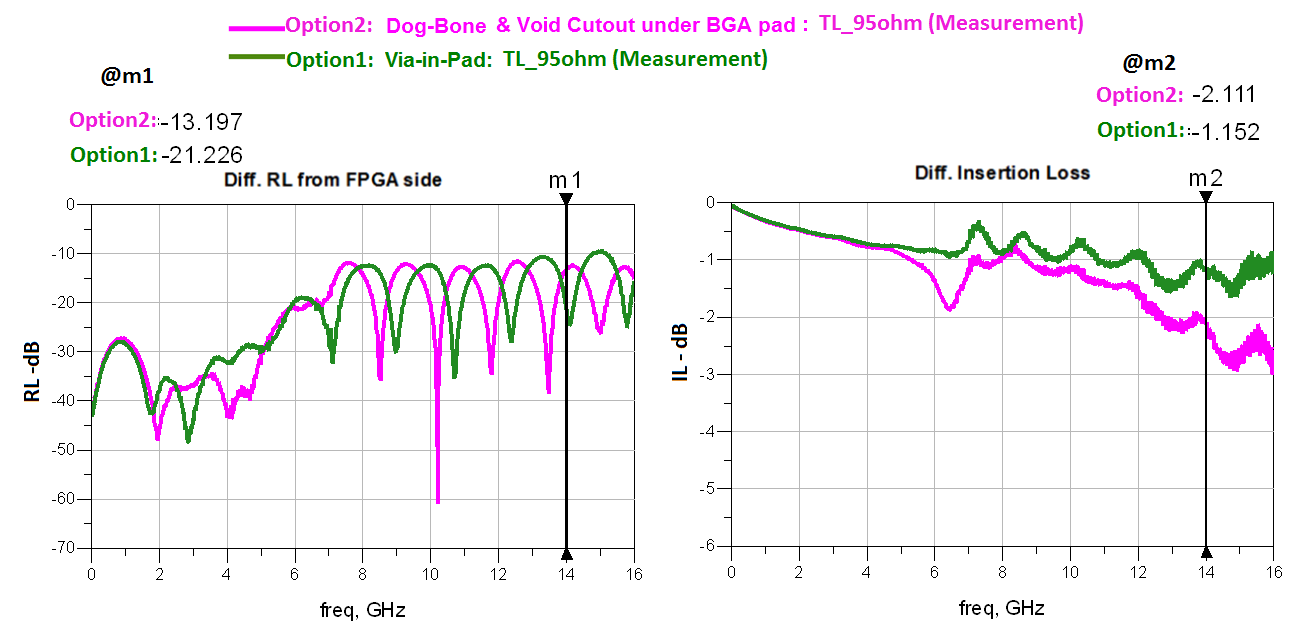 Note:
Option 1 (Green): Via-in-pad.
Option 2 (Pink): Dog-bone with GND/Void cutout under BGA pad configuration.
In this example, the via-in-pad shows slightly better performance. The other advantage of via-in-pad is that it provides more space for fan-out routing.
Figure 12.

TDR Performance and TL Impedance Impact
The example uses a dog-bone fan-out configuration and one layer GND cutout under the BGA pad by various TL routing impedances.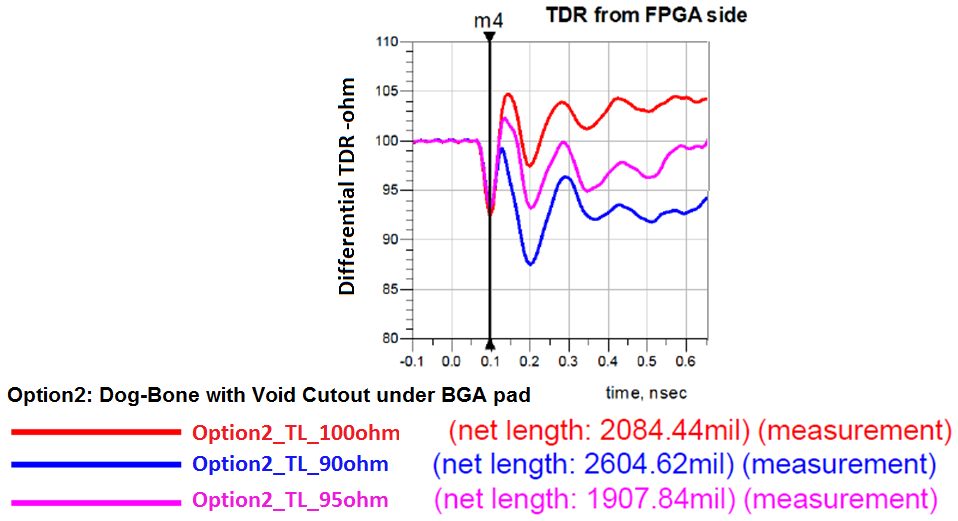 This example shows that slightly lowering the TL routing impedance ensures a smoother transition from the BGA pad, which results in less reflection on the channel. Intel recommends a 95Ω TL routing impedance for high speed serial interface (HSSI) channels.
Did you find the information on this page useful?