A newer version of this document is available. Customers should click here to go to the newest version.
Visible to Intel only — GUID: waf1651169467216
Ixiasoft
6.2.2. Enabling the R-Tile Debug Toolkit
To enable the R-tile Debug Toolkit in your design, enable the option Enable Debug Toolkit in the Top-Level Settings tab of the Intel FPGA R-tile Avalon Streaming IP for PCI Express. When the Debug Toolkit is enabled via the Enable Debug Toolkit parameter, the Hard IP Reconfiguration Interface is automatically enabled.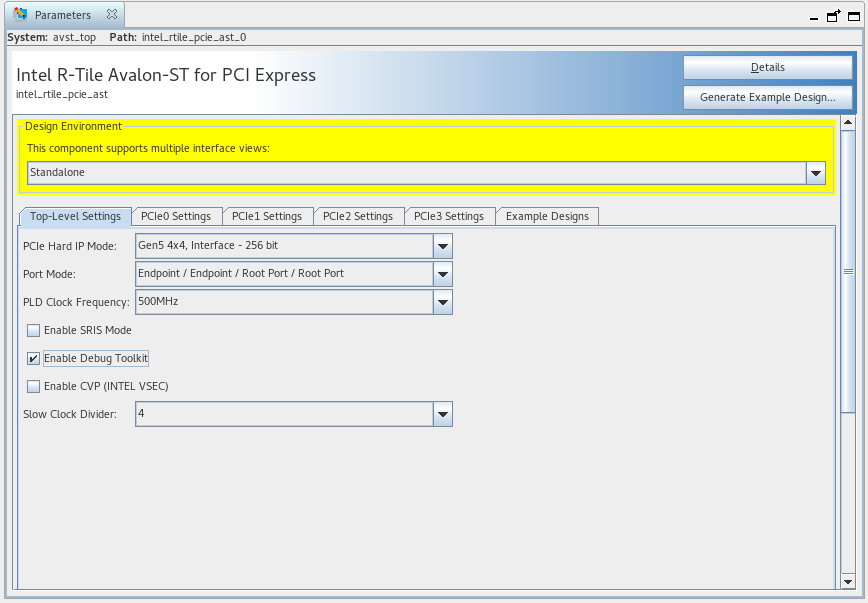 Did you find the information on this page useful?