4.1.6. The SSS Tab
The SSS tab is for the Simple Socket Server application, shows you the IP address, and allows you to reboot the Nios® II. Connect a router with this development kit's RJ45 port by the ethernet cable. Make sure DHCP is enabled in router. Download Ethernet SSS design through BTS GUI and check LED status.
Figure 15.

The SSS Tab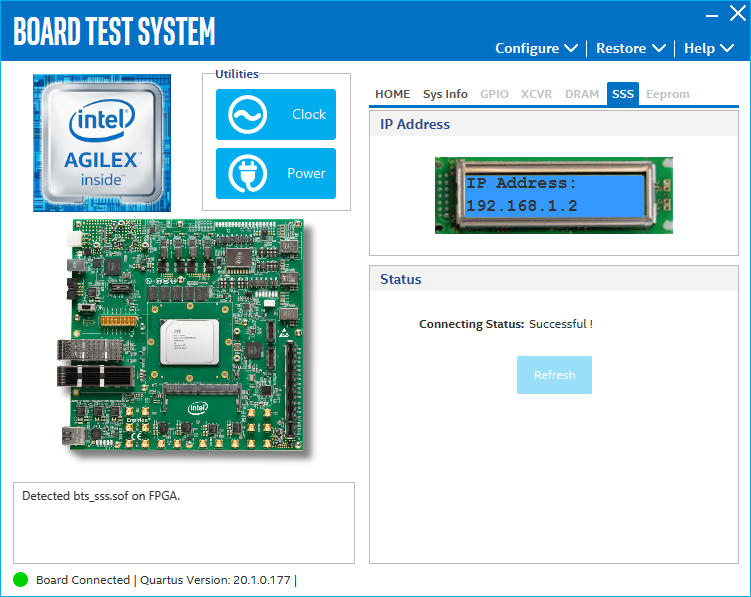 The following sections describe the controls on the SSS tab.
Refresh
Performs a Nios® II reboot, accordingly the IP address will be refreshed.
Did you find the information on this page useful?