4.1.2. The Sys Info Tab
The Sys Info tab shows information about the board's current configuration. The tab displays system Intel® MAX® 10 control setting, the board's MAC address, and other details stored on the board.
Figure 9.

The Sys Info Tab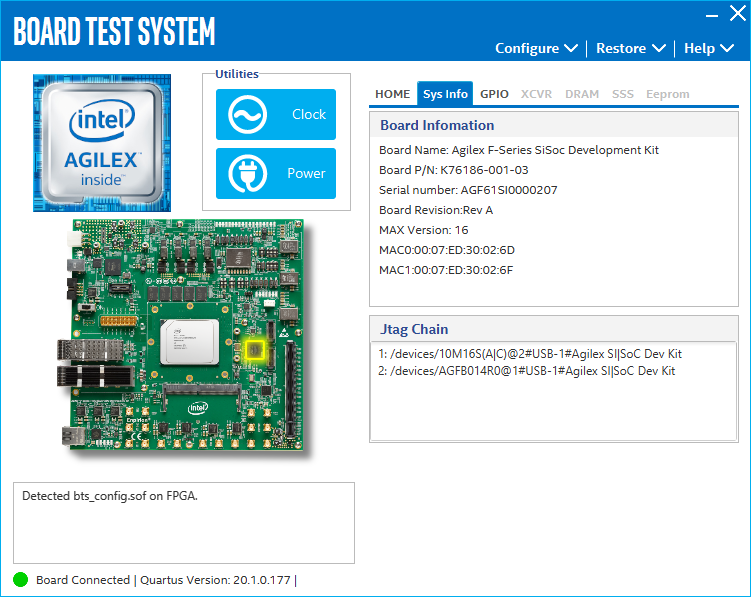 The following sections describe the controls on the Sys Info tab.
Board Information
The Board Information control displays static information about your board.
Board Name: Indicates the official name of the board given by the BTS.
Board P/N: Indicates the part number of the board.
Serial Number: Indicates the serial number of the board.
Board Revision: Indicates the revision of the board.
MAX Version: Indicates the version of the System Max
MAC: Indicates the MAC address of the board.
JTAG Chain
The JTAG chain control shows all the devices currently in the JTAG chain.
Note:
When switch
SW3-2 (MAX BYPASS)
is set to
1
, the JTAG chain includes the
Intel® MAX® 10
device. When set to
0
, the
Intel® MAX® 10
device is removed from the JTAG chain. System
Intel® MAX® 10
and FPGA should be placed in the JTAG chain when running the BTS GUI.
Did you find the information on this page useful?