Visible to Intel only — GUID: mwh1410471320287
Ixiasoft
7.1.5.3. Show Delays
With the

Show Delays

feature, you can view timing delays for paths appearing in Timing Analyzer reports.
To access this feature, click
View

>

Show Delays
in the main menu. Alternatively click the Show Delays icon

in the Chip Planner toolbar. To see the partial delays on the selected path, click the "+" sign next to the path delay displayed in the
Locate History
window.
For example, you can view the delay between two logic resources or between a logic resource and a routing resource.
Figure 84.

Show Delays Associated in a Timing Analyzer Path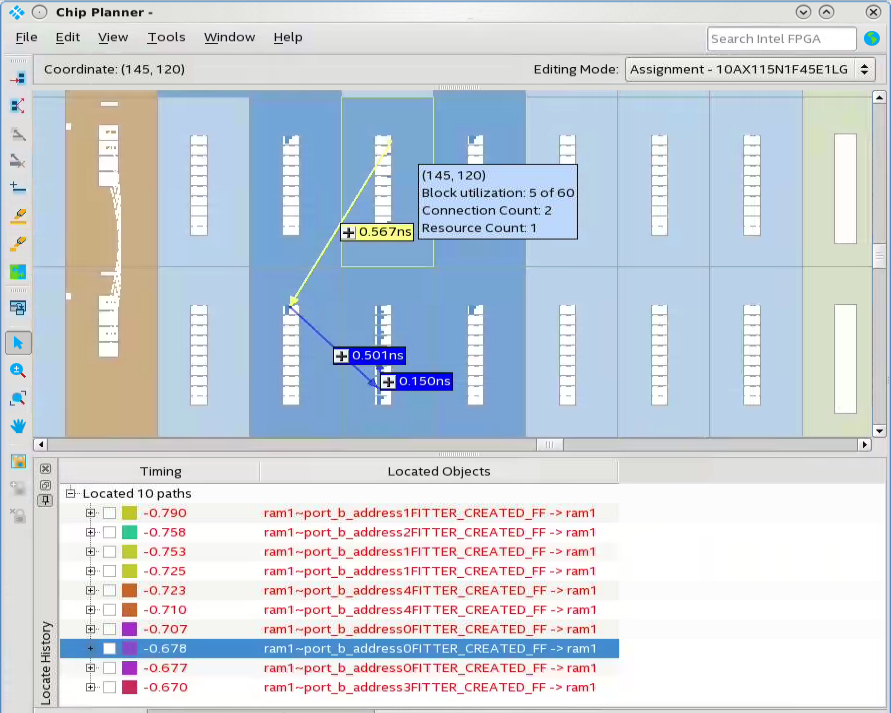 Did you find the information on this page useful?