3.8. The HDMI Tab
This tab displays a transmitter color bar pattern from the high-definition multimedia interface (HDMI).
Figure 13.

The HDMI Tab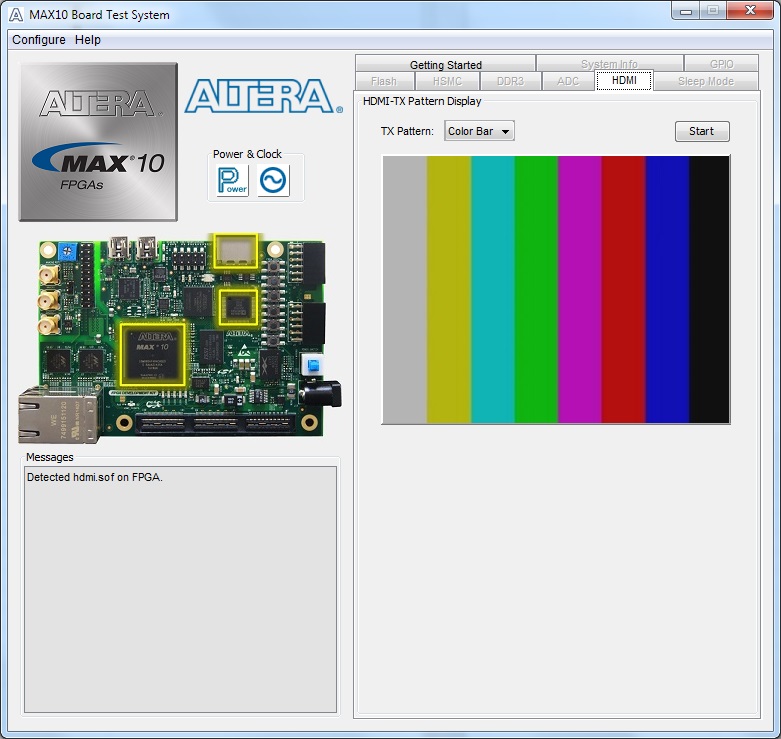 Control
Description
TX Pattern

Color Bar

: Use this control to choose TX patterns. The available choices are red, blue, green, white, and black. If you select the

Start

button, the TX pattern displays immediately.
Start
When you click this button, the selected TX pattern (from

Color Bar

) displays.
Did you find the information on this page useful?