Visible to Intel only — GUID: xyl1526349752156
Ixiasoft
3.3.5. Intel® Quartus® Prime Compiler Settings
The

Intel® Quartus® Prime

software provides settings that optimize power for the full design.
To set the optimization mode on the Intel® Quartus® Prime software, click Assignments > Settings > Compiler Settings.
Figure 21.

Compiler Settings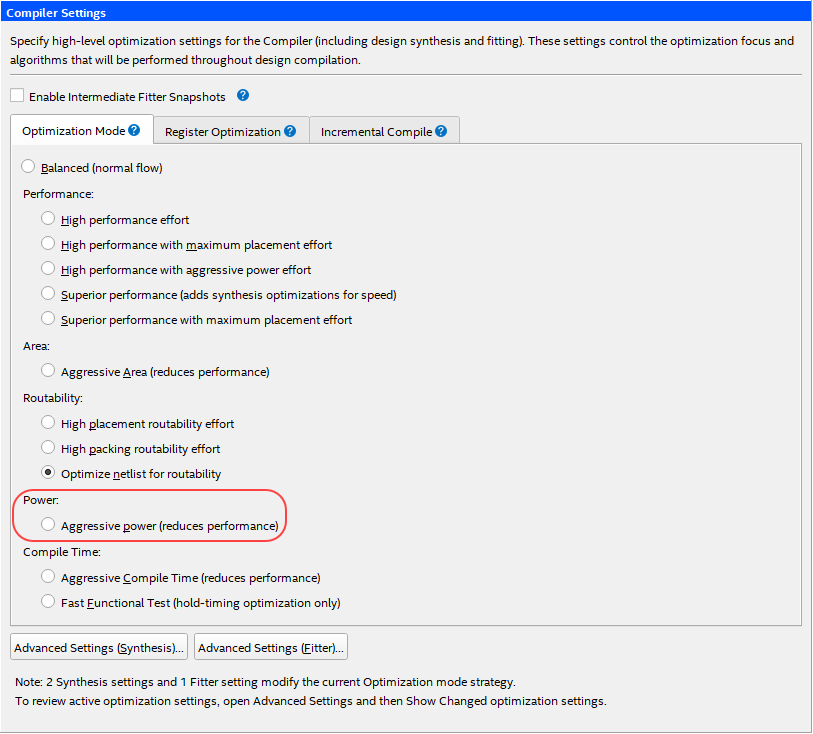 Aggressive Power (reduces performance)
Makes aggressive effort to optimize synthesis for low power. The Compiler further reduces the routing usage of signals with the highest specified or estimated toggle rates, saving additional dynamic power but potentially affecting performance.
Did you find the information on this page useful?