A newer version of this document is available. Customers should click here to go to the newest version.
Visible to Intel only — GUID: xtv1670278720660
Ixiasoft
6.6.4.5.1. General PHY
This tab shows the event counters related to the PHY at each lane level.
Figure 67.

General PHY Tab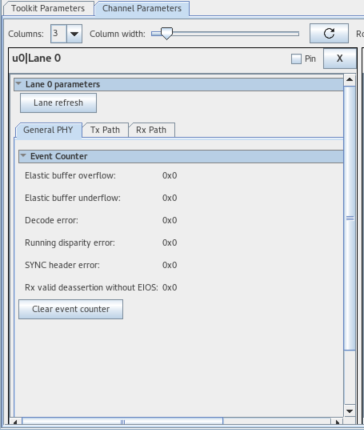 Did you find the information on this page useful?