A newer version of this document is available. Customers should click here to go to the newest version.
Visible to Intel only — GUID: ymy1654131014566
Ixiasoft
6.6.4.4. Configuration Space
This tab allows you to read the configuration space registers directly, without the need to issue a Configuration Read from the link partner. Depending on the Hard IP Mode selected during the IP configuration (for example Gen5 2x8), you will see a separate tab with the configuration space for each port. Also, please note that:
All the information is read-only.
The per-lane information under the tab

Configuration Space

corresponds to the logical lanes.
Use the

Refresh Configuration Space

button to read the Configuration Space registers.
Figure 64.

Configuration Space Tab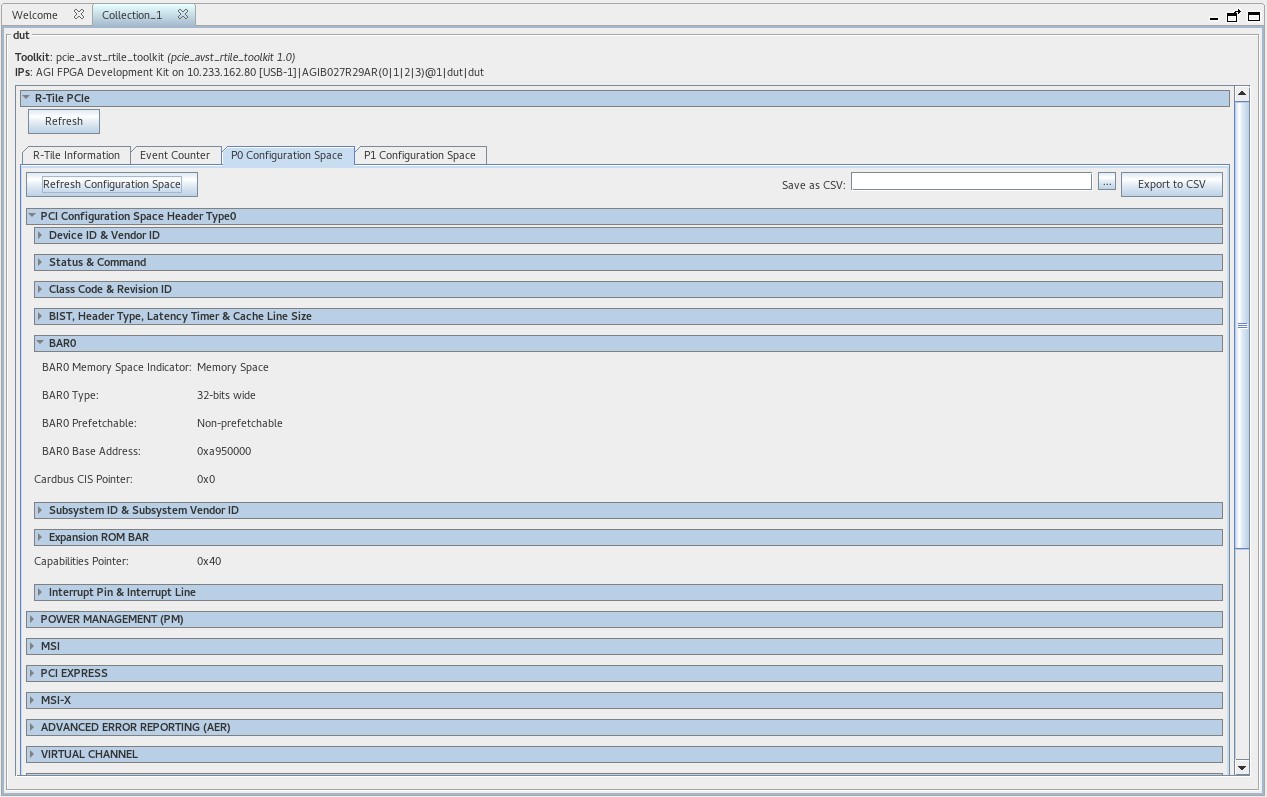 Did you find the information on this page useful?