A.1.2. Safety Cautions

CAUTION:
Hot Surfaces and Sharp Edges. Integrated Circuits and heat sinks may be hot if the system has been running. Also, there might be sharp edges on some boards. Contact should be avoided.
Thermal and Mechanical Injury
Certain components such as heat sinks, power regulators, and processors may be hot. Heatsink fans are not guarded. Power supply fan may be accessible through guard. Care should be taken to avoid contact with these components.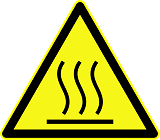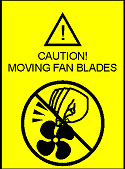 Cooling Requirements
Maintain a minimum clearance area of 5 centimeters (2 inches) around the side, front and back of the board for cooling purposes. Do not block power supply ventilation holes and fan.
Electro-Magnetic Interference (EMI)
This equipment has not been tested for compliance with emission limits of FCC and similar international regulations. Use of this equipment in a residential location is prohibited. This equipment generates, uses and can radiate radio frequency energy which may result in harmful interference to radio communications. If this equipment does cause harmful interfence to radio or television reception, which can be determined by turning the equipment on and off, the user is required to take measures to eliminate this interference.
Telecommunications Port Restrictions
The wireline telecommunications ports (modem, xDSL, T1/E1) on this product must not be connected to the Public Switched Telecommunication Network (PSTN) as it might result in disruption of the network. No formal telecommunication certification to FCC, R&TTE Directive, or other national requirements have been obatined.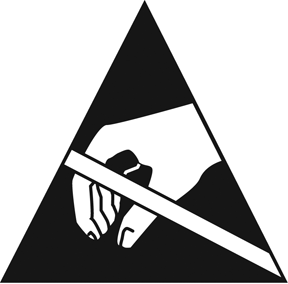 Electrostatic Discharge (ESD) Warning
A properly grounded ESD wrist strap must be worn during operation/installation of the boards, connection of cables, or during installation or removal of daughter cards. Failure to use wrist straps can damage components within the system.
Attention:
Please return this product to
Intel
for proper disposition. If it is not returned, refer to local environmental regulations for proper recycling. Do not dispose of this product in unsorted municipal waste.
Did you find the information on this page useful?