Visible to Intel only — GUID: qdm1658977408130
Ixiasoft
2.3.1.6. Auto-hide Unconnected Pins
The

Autohide unconnected pins

option is enabled by default.
Auto-hiding unconnected pins make the instance symbol less cluttered by hiding pins that are not connected to any net. You can disable this option when you want to view all pins or obtain properties of unconnected pins. You can either disable this mode for all instances in the
Display
setting or for a particular instance using the context-sensitive menu, as shown in the following image:
Figure 31.

Auto-hiding Unconnected Pins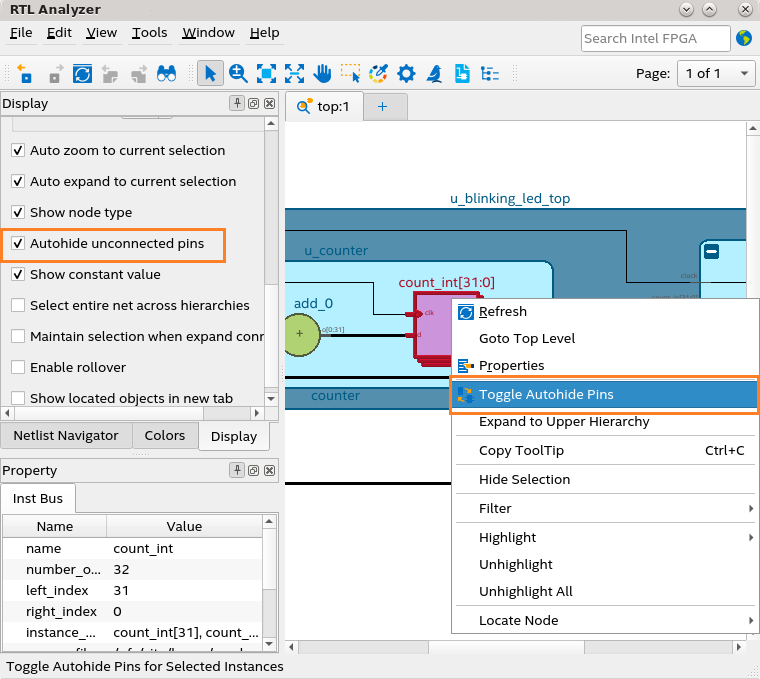 Did you find the information on this page useful?