Visible to Intel only — GUID: mwh1410471059421
Ixiasoft
2.4.4. Understanding I/O Analysis Reports
The detailed I/O assignment analysis reports include the affected pin name and a problem description. The Fitter section of the Compilation report contains information generated during I/O assignment analysis, including the following reports:
I/O Assignment Warnings—lists warnings generated for each pin
Resource Section—quantifies use of various pin types and I/O banks
I/O Rules Section—lists summary, details, and matrix information about the I/O rules tested
The Status column indicates whether rules passed, failed, or were not checked. A severity rating indicates the rule's importance for effective analysis. "Inapplicable" rules do not apply to the target device family.
Figure 12.

I/O Rules Matrix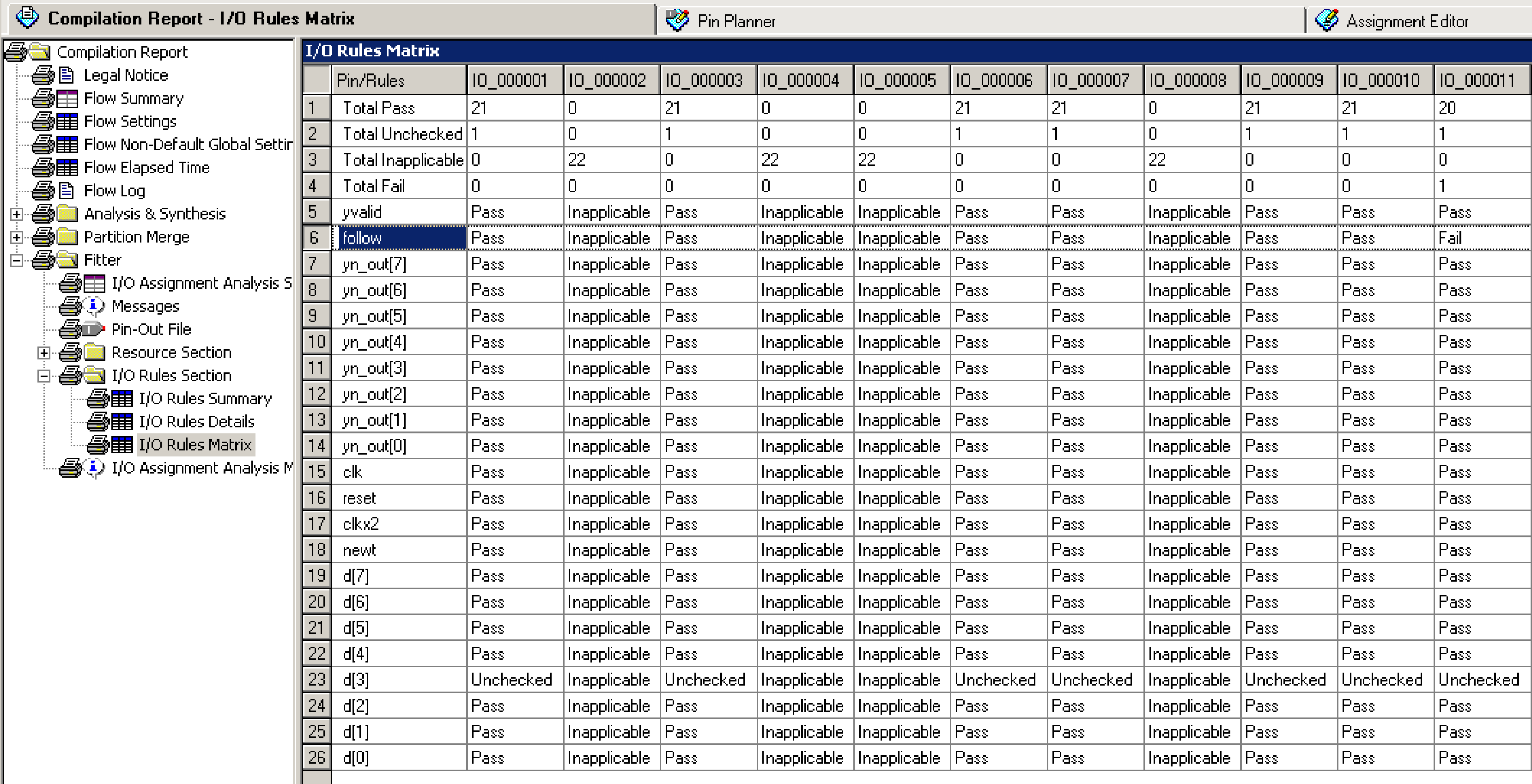 Did you find the information on this page useful?