AN 777: Data Word Alignment Calibration With Multiple Intel FPGA PHYLite for Parallel Interfaces IP Cores
1.7.2. Dynamic Calibration Result
The following screen capture shows the dynamic calibration result of the hardware reference design.
Figure 13.

Example of Dynamic Calibration Result Log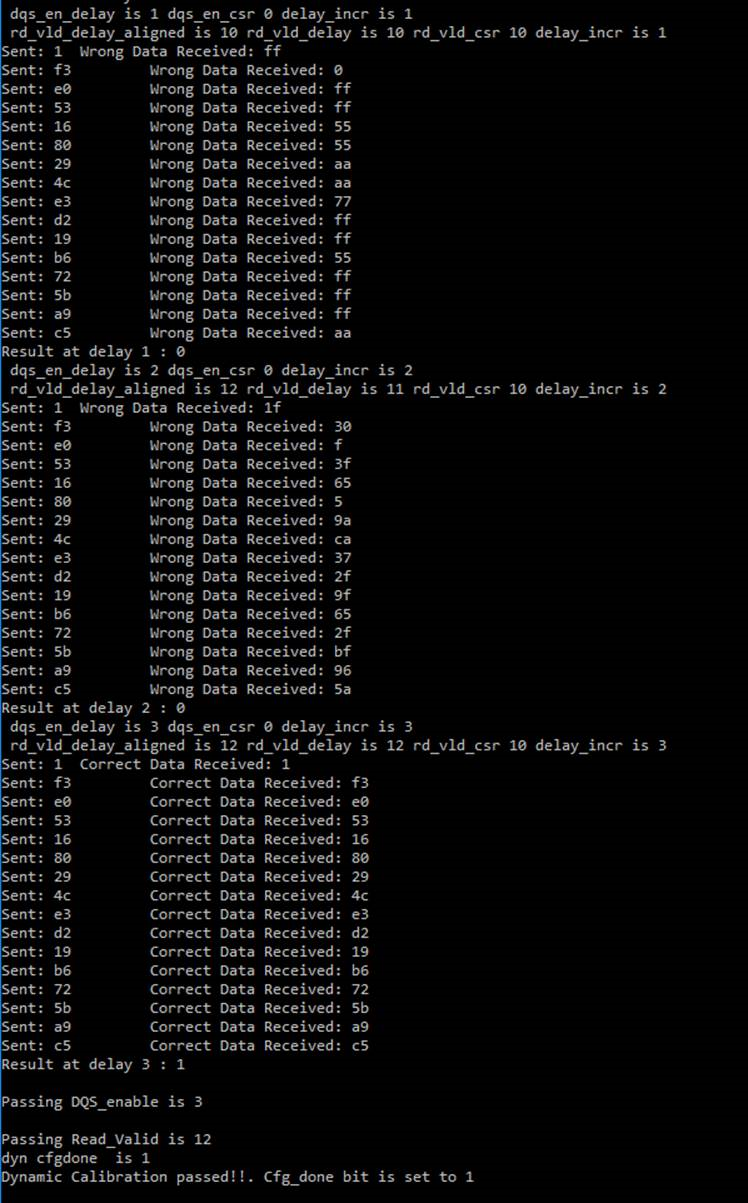 The screen capture includes:
Sent and received data.
Indication of dynamic calibration has passed.
Indication that the configuration is done.
Did you find the information on this page useful?