2.1.13. Archiving and Unarchiving Projects
Advanced Link Analyzer

can archive the whole project for sharing and collaboration.
The Project Archiver saves the following data and information of a project:
All channel files
Device and link settings
IBIS-AMI device models
Note:
It is your responsibility to ensure that the data and information which is included in an archive can be legally shared with the intended persons or organizations.
Intel
is not responsible for the illegal sharing of channel files, device model files, and link settings.
Figure 98.

Project Archiver in Main Module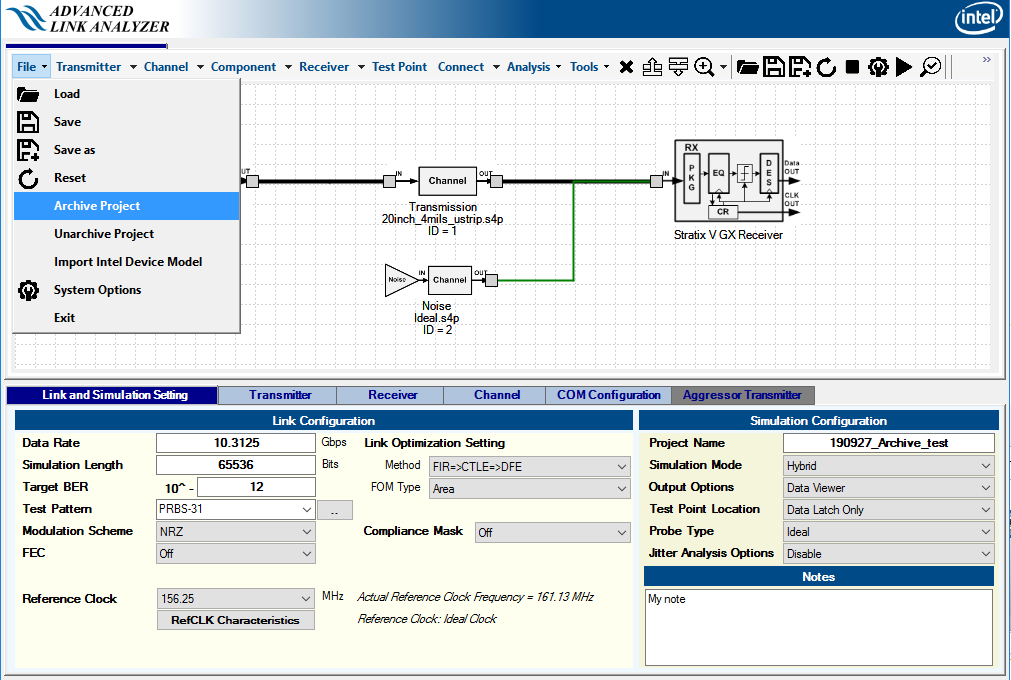 To archive a project, go to File > Archive Project. If the current project has not been saved, you are asked if you want to save the project. Project Archiver cannot proceed with an unsaved project. A file browser opens. Select where you want to save the archived project.
Figure 99.

Project Unarchiver in Main Module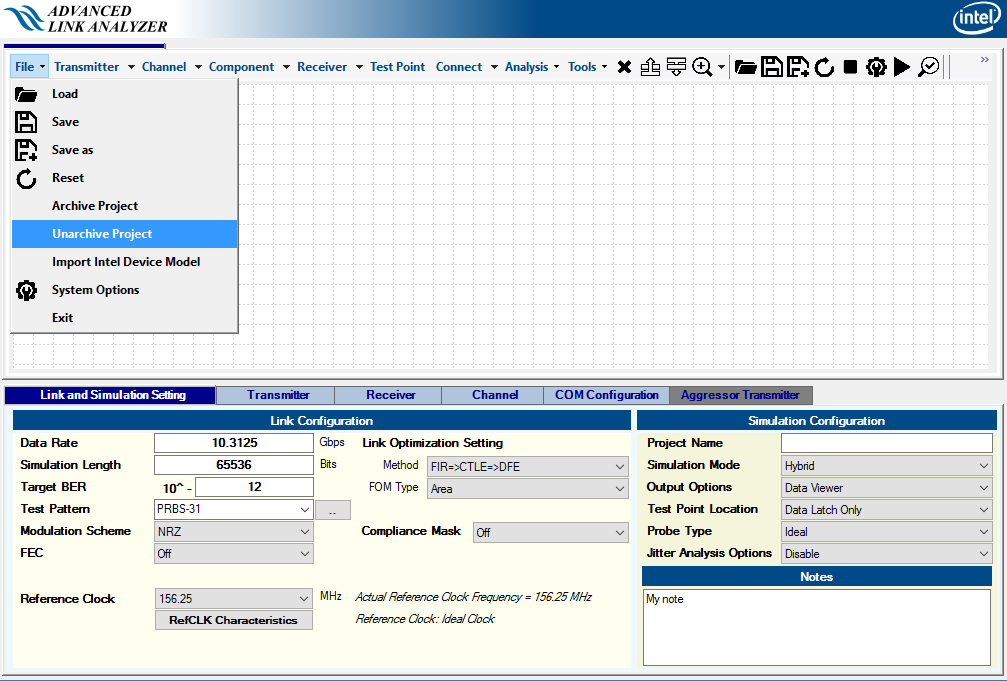 To unarchive a project, go to File > Unarchive Project. A file browser opens. Select where you want the archived project to be restored. If the selected folder is not empty, files with the same file names are overwritten. The unarchiver first unpacks and then makes adjustments to the simulation configurations so that the newly unarchived project can be used locally in a new computer environment.
Intel recommends comparing and checking the transceiver device models availability between the Advanced Link Analyzer installations before and after sharing. Advanced Link Analyzer's Project Archiver does not archive transceiver model files that are supported by wrapper technology. Advanced Link Analyzer does not open or simulate a shared project if the wrapper-supported device models are not available locally.
Did you find the information on this page useful?