1.8. Reference Design Debug Features
This design includes a Signal Tap II (STP) file (

top.stp

) to help you self-debug if you encounter any design issues on the hardware.
The STP file contains 2 instances:
Status – monitors the design channel's ready, reset, and PHY statuses.
XGMII – monitors the packet condition at XGMII and Avalon-ST interfaces.
Figure 9.

Status Instance
The figure shows that the design channel is ready with resets deasserted.

Figure 10.

XGMII Instance
The figure shows the XGMII (10G) and Avalon-ST (client) interface data path signals to monitor and debug packet conditions during transmission and reception.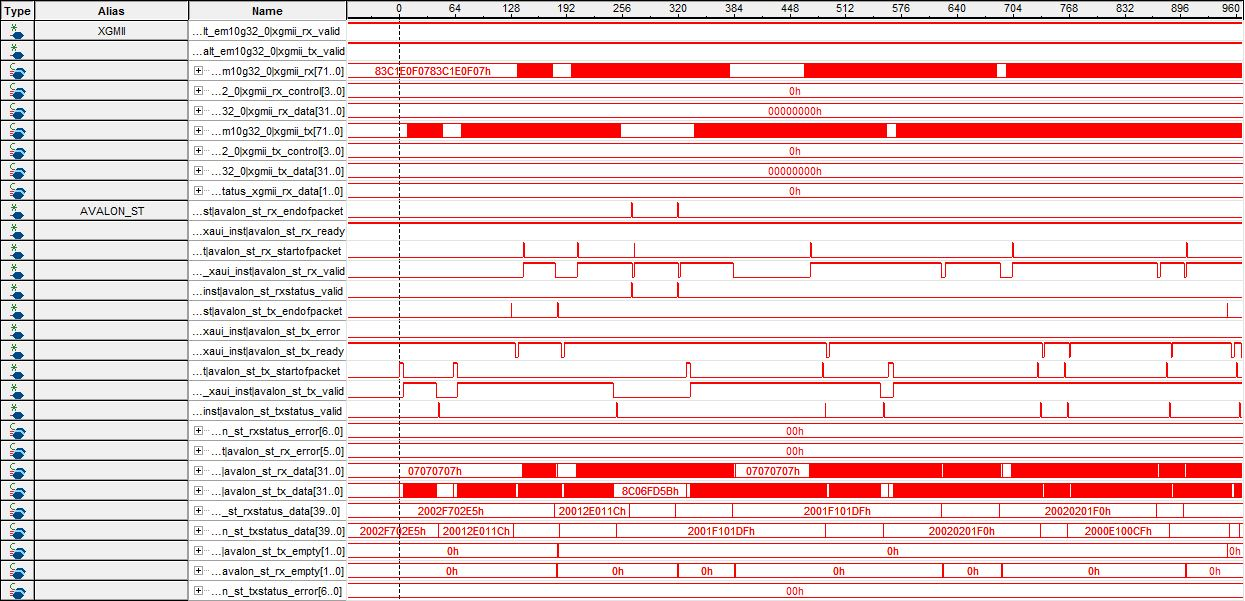 Did you find the information on this page useful?