Intel® Programmable Acceleration Card (PAC) with Intel® Arria® 10 GX FPGA Data Sheet
1. Introduction
Figure 1.
Intel® Programmable Acceleration Card with Intel® Arria® 10 GX FPGA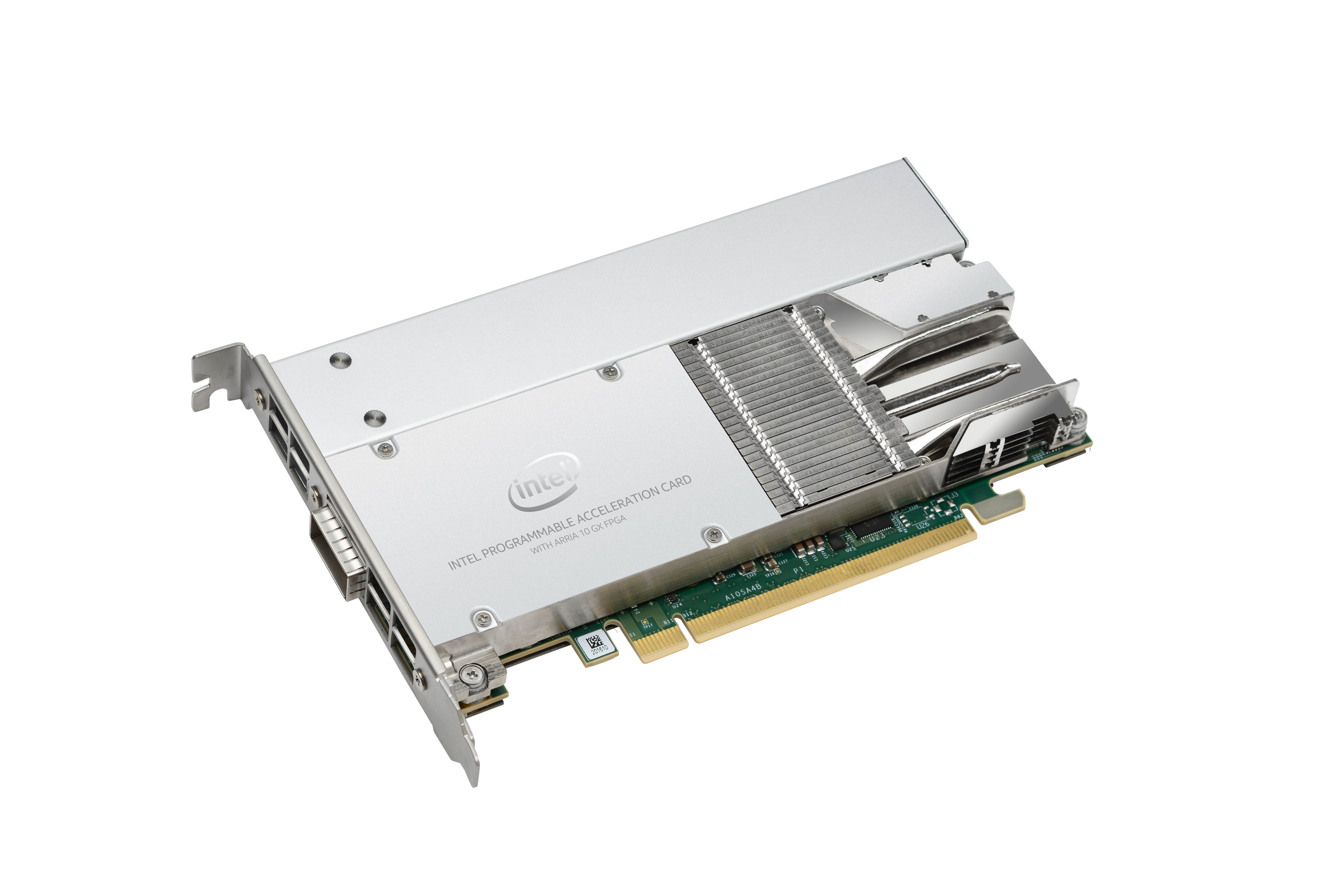 This datasheet for the Intel® PAC with Intel® Arria® 10 GX FPGA shows electrical, mechanical, compliance, and other key specifications. This datasheet assists data center operators and system integrators to properly deploy this PAC into their servers. It also documents the FPGA power envelope, connectivity speeds to memory, and network connectivity, so that accelerator function unit (AFU) developers can properly design and test their IP.
The PAC is supported by the Intel® Acceleration Stack for Intel® Xeon® CPU with FPGAs. The Intel® Acceleration Stack provides a common developer interface to both application and acceleration function developers and includes drivers, Application Programming Interfaces (APIs) and an FPGA Interface Manager (FIM).
Along with acceleration libraries and development tools, the Acceleration Stack saves development time and enables code re-use across multiple Intel FPGA form-factor products, allowing the developer to focus on the unique value-additon of their solution. Developers can use the Accelerator Functional Unit Developer's Guide for Intel FPGA Programmable Acceleration Card to get started.
Intel validates each Intel® Programmable Acceleration Card with Intel® Arria® 10 GX FPGA to support large scale deployments requiring FPGA acceleration. This platform is targeted for market-specific acceleration in applications such as:
Big Data Analytics
Artificial Intelligence
Video Transcoding
Cyber Security
Genomics
High-Performance Computing
Finance