A newer version of this document is available. Customers should click here to go to the newest version.
Visible to Intel only — GUID: mwh1410470992283
Ixiasoft
1.1.2.1. Specify Instance-Specific Constraints in Assignment Editor
Intel® Quartus® Prime

Assignment Editor (

Assignments

>

Assignment Editor

) provides a spreadsheet-like interface for assigning all instance-specific settings and constraints.
To help you explore your design, the Assignment Editor allows you to filter assignments by node name or category.
Figure 1.

Intel® Quartus® Prime

Assignment Editor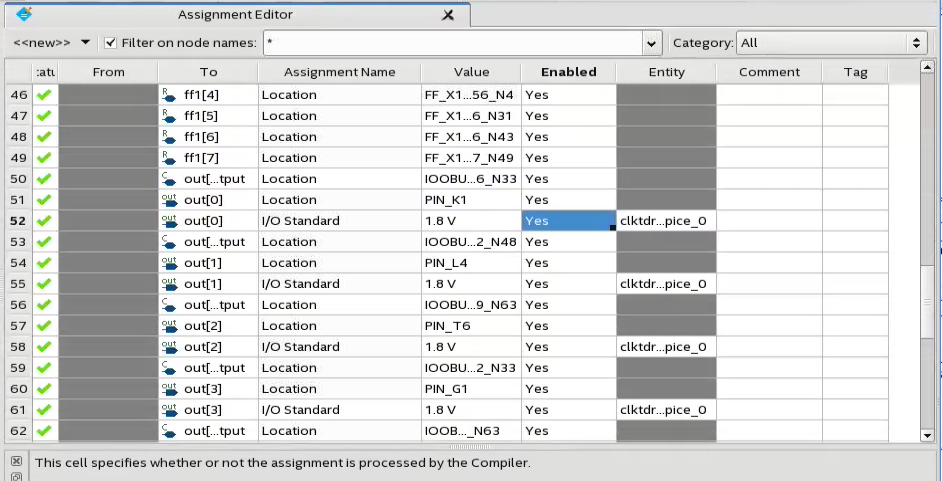 Use the Assignment Editor to:
Add, edit, or delete assignments for selected nodes
Display information about specific assignments
Enable or disable individual assignments
Add comments to an assignment
Additionally, you can export assignments to a Comma-Separated Value File (
.csv
).
Did you find the information on this page useful?