Visible to Intel only — GUID: mwh1410890918986
Ixiasoft
A.1.3. Finding the NIC ID in the Intel® Quartus® Prime Software
Use the following method to find the NIC ID in the Intel® Quartus® Prime software:
Display the

License Setup

settings by clicking

Tools

>

License Setup

.
Figure 5.

NIC ID in License Setup Settings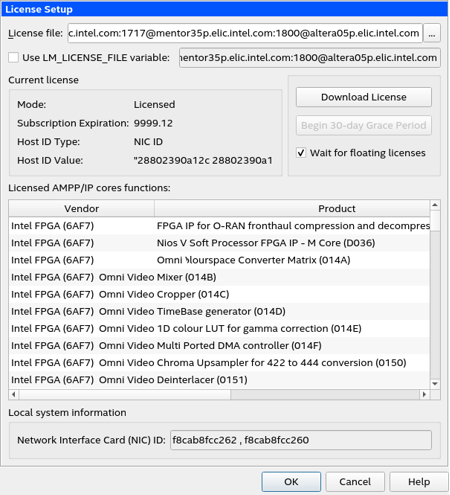 The computer's NIC ID appears under Local System info in the Network Interface Card (NIC) ID field.
Did you find the information on this page useful?