A newer version of this document is available. Customers should click here to go to the newest version.
Visible to Intel only — GUID: zor1673969563102
Ixiasoft
B.10. Renewing Your License
Use one of the following methods to renew your license:
Renewing License Using the License Assistant
Select the Renew and Generate License option and follow the steps in the License Assistance.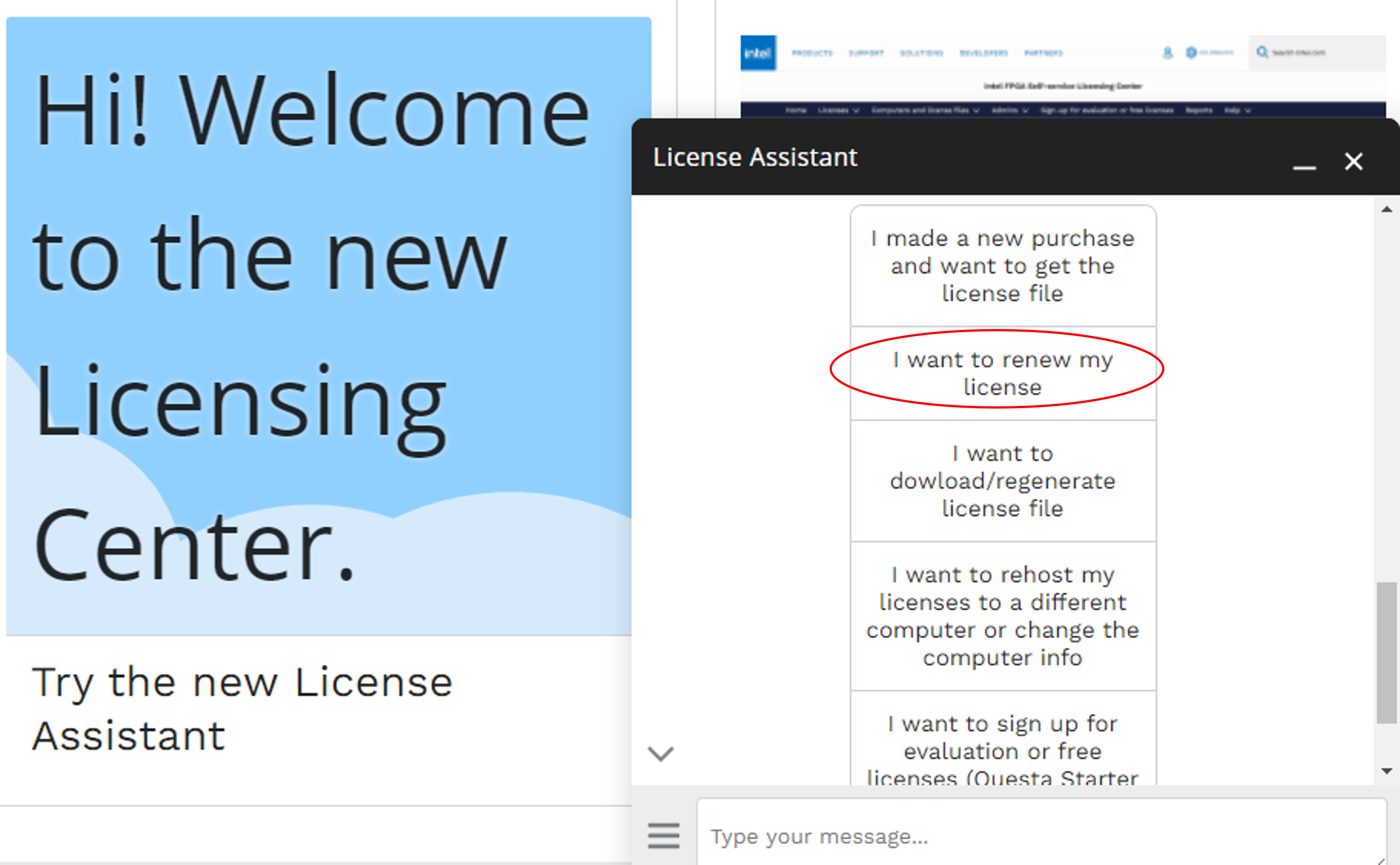 Applying for Renewals Using the Licenses Menu
On the menu bar, select

Licenses

>

New Licenses

.
Click the

License Name

link of the license you want to use to renew your existing license.
On the drop-down menu in the

Actions

bar, click

Apply Renewal

.
Enter the number of seats to renew.
Select your existing eligible license to renew.

Note:

You can only view licenses that are already assigned to a computer.

Select your existing eligible license to renew.
Click

Confirm

.
Did you find the information on this page useful?