Creating Implementation Revisions
To create the PR implementation revisions:
To open the

Revisions

dialog box, click

Project

>

Revisions

.
To create a new revision, double-click

<<new revision>>

.
Specify the

Revision name

as blinking_led_pr_alpha and select blinking_led for

Based on Revision

.
Disable the

Set as current revision

option and click

OK

.
Similarly, create blinking_led_pr_bravo and blinking_led_pr_charlie revisions, based on the blinking_led revision.

Note:

Do not set the above revisions as current revision.
Figure 9.

Creating Revisions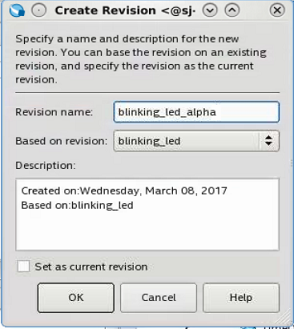 Did you find the information on this page useful?