A newer version of this document is available. Customers should click here to go to the newest version.
1.2.1. CPRI Multirate Design Example Parameters
Figure 3.

CPRI Multirate Example Design Tab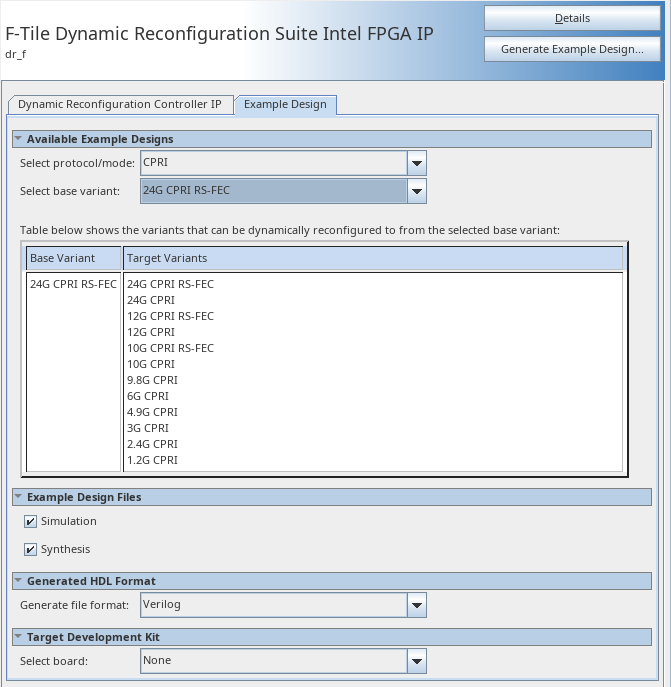 Table 2.

CPRI Multirate Design Example Parameters
Parameters
Value
Description

Select Protocol/mode

CPRI
Select the IP protocol for dynamic reconfiguration.

Select Base Variant

24G CPRI RS-FEC
Select the configuration of base variant for dynamic reconfiguration.

Example Design Files

Simulation

Synthesis

Simulation option generates the testbench and compilation-only project. Synthesis option generates the hardware design example.

Generated File Format

Verilog

VHDL

Select the HDL files format. If you select

VHDL

, you must simulate the testbench with a mixed-language simulator.

Target Development Kit

None

Intel Agilex® 7 I-Series Transceiver-SoC Development Kit

Specify the target device for the hardware example design. This option is only available if you select the

Synthesis

option.