Timeline Summary
Intel® Media SDK is no longer active. Intel® oneVPL is the 2.x continuation of Intel(R) Media SDK. This guide provides details about the next steps.
In the picture below, you can see the transition window used for Intel® Media SDK and oneVPL:

The following changes are made:
Releases of Intel(R) Media SDK and oneVPL-CPU implementation stopped. Intel(R)These projects are no longer updated.

Strategy based on industry standards for cross-accelerator/cross-vendor instead of one library for all media roles.
Additional implications of these changes are shown below: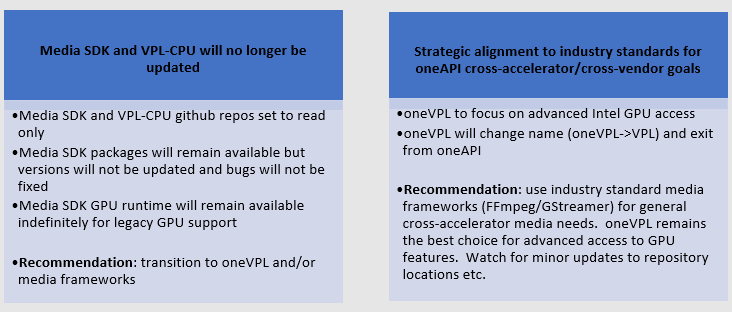 Did you find the information on this page useful?