Next Steps
To help navigate the options available, this flowchart summarizes which path to choose: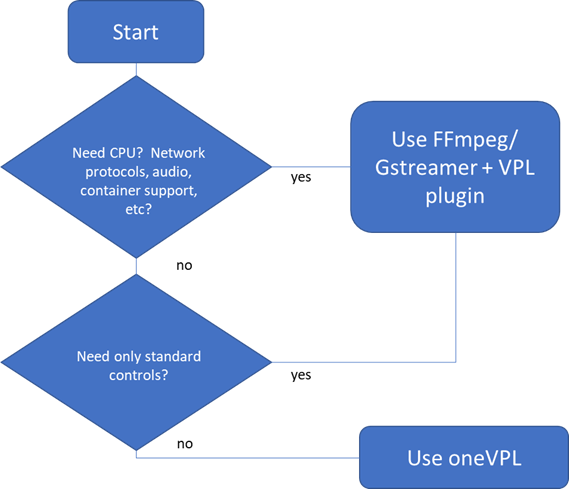 As industry standards, FFmpeg* and GStreamer* are the best starting points for cross-accelerator/cross-vendor development. Intel(R) Media SDK and oneVPL users will see improvements to performance and available features by using the media frameworks instead. The media frameworks also include many supporting features needed for media development, such as network protocols, audio, and container support. Intel® oneVPL focuses on providing applications with the best access to Intel(R) GPU features. It is the best option for the advanced access to Intel(R) GPUs.
Did you find the information on this page useful?