As compute technology evolves at an increasingly accelerated pace, so does the world's reliance on compute hardware that is diverse enough to handle expansive data-centric workloads.
According to Bill Savage, vice president and general manager of Compute Performance and Developer Products at Intel, it's the precise focus of oneAPI, an initiative led by Intel that simplifies the programming of diverse architectures—CPUs, GPUs, FPGAs, and AI accelerators—to meet customer workload needs.
Bill discusses the new initiative in depth, including:
What it is and what it's comprised of (including the new common source language called Data Parallel C++)
Why a unified programming model will help developers
How to try out the beta software—tools, libraries, frameworks, and languages—both in the cloud and on your system
If you've got ten minutes to spare, this video would be a great way to spend it (particularly since it's under seven minutes long).
Watch.
---
Get the Software
Explore this initiative led by Intel, which includes the download of free software toolkits like the essential Intel® oneAPI Base Toolkit. Learn More
Sign up for an Intel® Developer Cloud account—a free development sandbox with access to the latest Intel® hardware and oneAPI software. No downloads. No configuration steps. No installations.
---
William Savage
Vice president and general manager of Compute Performance and Developer Products group at Intel
William (Bill) Savage is responsible for the development and deployment of Intel developer products, including compilers, performance analyzers, performance libraries, visual computing software tools, the Intel® Distribution of OpenVINO™ toolkit, Intel® Parallel Studio XE, Intel® System Studio, and the oneAPI initiative led by Intel.
Additionally, he leads developer enabling, which includes a worldwide team of engineers engaged with independent software vendors (ISVs) and other developers to maximize the performance of their applications on Intel® architecture—from edge to cloud.
Finally, he is responsible for Intel's software strategy to enable the organization's scalar, vector, matrix, and spatial compute units.
Bill joined Intel in 1990 and holds a bachelor degree in computer science from California State Polytechnic University, Pomona.

Henry Gabb
PhD, senior principal engineer, Intel Corporation
Henry is part of the Intel Software and Services Group, Developer Products Division, and is the editor of The Parallel Universe, the quarterly magazine for software innovation from Intel. He first joined Intel in 2000 to help drive parallel computing inside and outside the company. He transferred to Intel Labs in 2010 to become the program manager for various research programs in academia, including the Universal Parallel Computing Research Centers at the University of California at Berkeley and the University of Illinois at Urbana-Champaign. Before joining Intel, Henry was director of scientific computing at the U.S. Army Engineer Research and Development Center MSRC, a Department of Defense high-performance computing (HPC) facility. Henry holds a bachelor of science degree in biochemistry from Louisiana State University, a master of science degree in medical informatics from the Northwestern Feinberg School of Medicine, and a PhD in molecular genetics from the University of Alabama at Birmingham School of Medicine. He has published extensively in computational life science and HPC. Henry recently rejoined Intel after spending four years working on a second PhD in information science at the University of Illinois at Urbana-Champaign, where he established an expertise in applied informatics and machine learning for problems in healthcare and chemical exposure.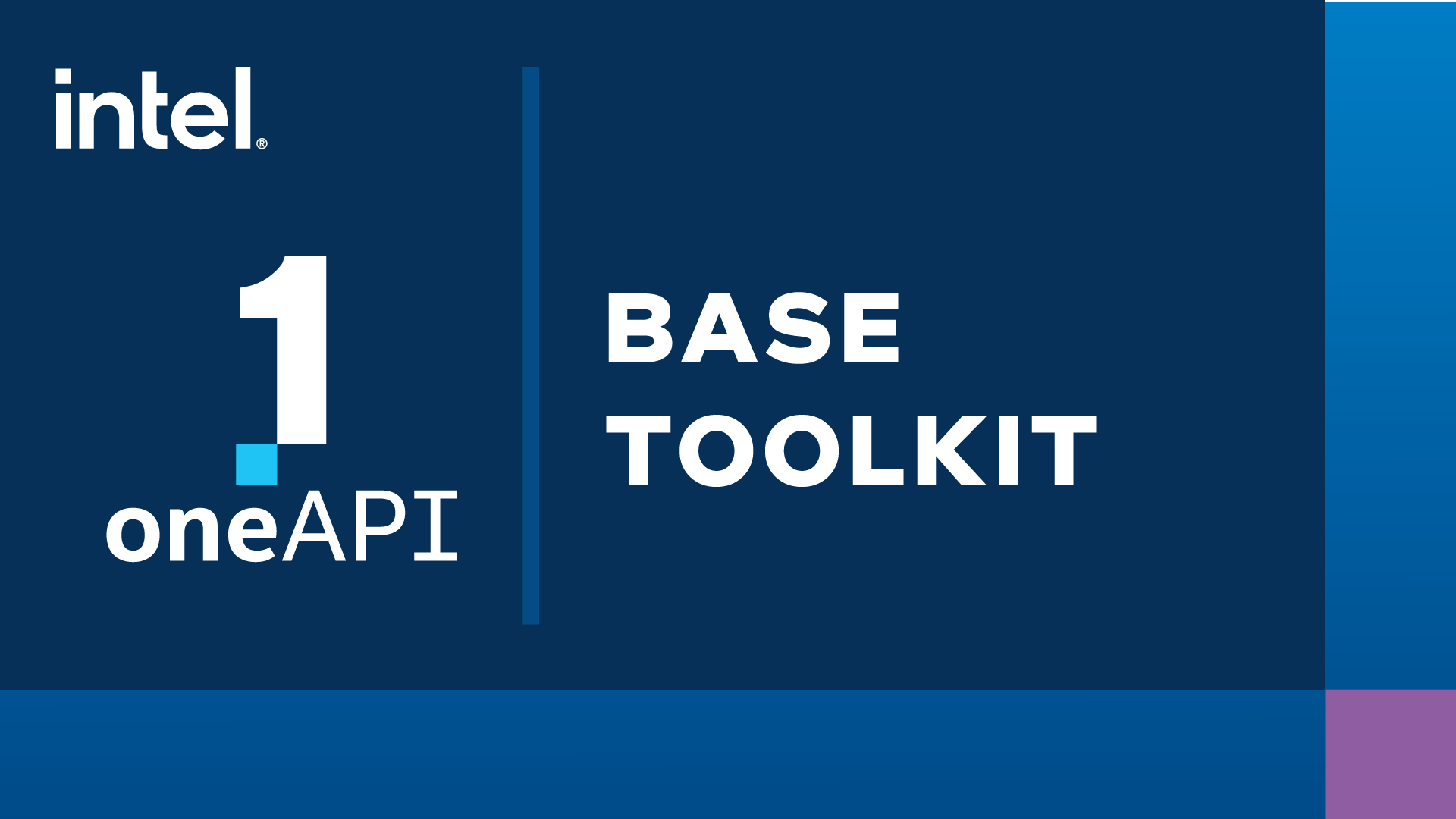 Get what you need to build, test, and optimize your oneAPI projects for free.

Get It Now