Join parallel programming expert James Reinders and principal software engineer James Brodman for an inside look at new functionality in the 2022 release of the Intel® oneAPI toolkit. They share:
An overview of the oneAPI standard that advocates for an open, multivendor, multiarchitecture world where every XPU (CPUs, GPUs, FPGAs, and other accelerators) gets excellent support
A summary of new developments, features, and improvements for 2022 across a select group of tools, including Intel® Distribution for Python*, compilers (C, C++, DPC++, Fortran), SYCL*, OpenMP*, Intel® MPI Library, and other optimized libraries, debuggers, and analysis tools
A Q&A session that gives participants an open forum for inquiries and discussions related to oneAPI
---
Get the Software
Download the Intel® oneAPI Base Toolkit—the essential set of 15 software development tools and libraries including DPC++ language, compiler, and compatibility tool, Intel® VTune™ Profiler, and Intel® Advisor.
---
Resources
Sign up for an Intel® DevCloud for oneAPI account—a free development sandbox with access to the latest Intel® hardware and oneAPI software.
Explore oneAPI, including developer opportunities and benefits.
Subscribe to Code Together, an interview series that explores the challenges at the forefront of cross-architecture development. Each biweekly episode features industry VIPs who are blazing new trails through today's data-centric world. Available wherever you get your podcasts.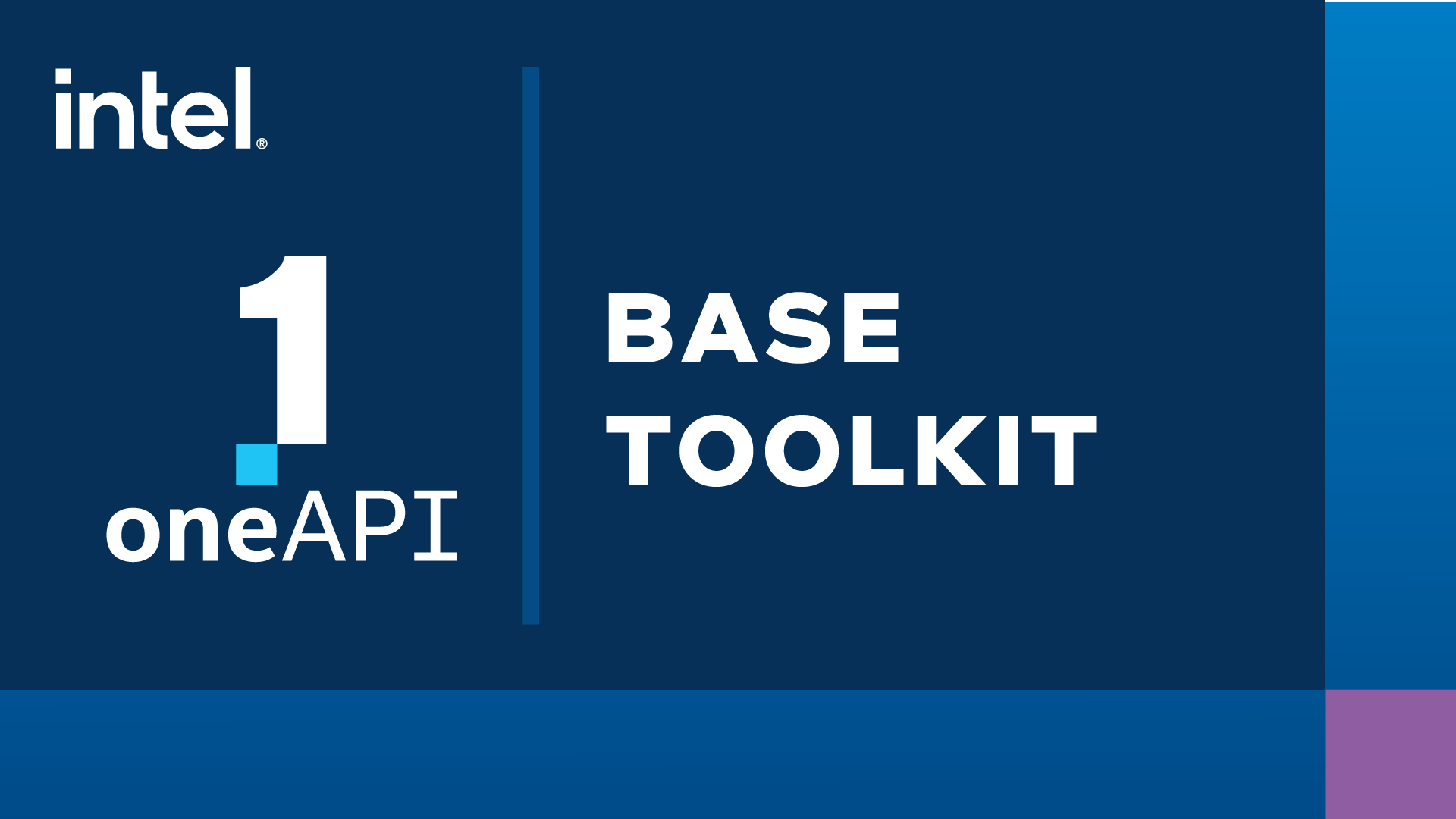 Get started with this core set of tools and libraries for developing high-performance, data-centric applications across diverse architectures.