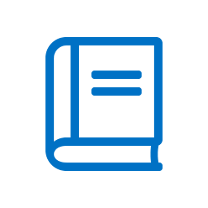 Glossary of Intel® Solutions Marketplace Terms
Definition of some frequently used terms in Intel Solutions Marketplace
A B C D E F G H I J K L M N O P Q R S T U V W X Y Z
Analytics - Software that helps extract actionable insights from data for businesses, enterprises, governments, and researchers, such as real-time software that analyzes big data.
Application - Computer software designed to perform a group of coordinated functions, tasks, or activities for the benefit of the user. Examples include a word processor, a spreadsheet, a web browser, a media player, a flight simulator, a console game or a photo editor.
Backplanes and Chassis - Structure for housing electronic boards and other system components including the physical connectors (backplane) between boards.
Boards - Hardware component comprised of a horizontal layer of non-conductive material with conductive lines onto which electronic components and parts are connected
Cloud - Internet-based system for providing computing capabilities via the Internet using a service provider instead of on-site, company-owned servers.
Communications and Networking - Network equipment that regulates communications and the transfer of data between devices on a network.
Complementary Silicon - Non-Intel branded silicon components such as semiconductors or microchips that complement Intel® architecture.
Components - Building blocks of a hardware system such as a motherboard, processor, memory, chassis, or power supply. Sold as standalone products for integration with other components to build a complete system.
Desktop and Small Form Factors - Personal computer designed for regular stationary use at a single location. The most common configuration has a case that houses the power supply, motherboard and disk storage; a keyboard and mouse for input; and a computer monitor and possibly speakers for output.
Development Tools and Services - Toolkit that helps developers create and support computer and device applications and systems.
Digital Security and Surveillance - A system of image capture and video recording devices that may be combined with recognition and AI software to monitor physical locations
Digital Signage - A system for displaying digital content for advertising or providing useful information via a screen, or projection.
Firmware - Computer software that controls the basic settings and operation of a device's hardware such as the hard drive, video cards, USB drive, and other components.
Hardware Design - Service focused on the engineering elements of custom or semi-custom hardware components and systems, including architectural definition, circuit design, board layout, mechanical design, programming logic devices, testing and certification, documentation, and consulting.
Industrial Computer - Systems designed for rugged, unusual, or specialized conditions for operating in factories and other industrial environments
Intel Only View - Content published in this view is only visible to Intel entitled users and entitled users at the publishing partner.
Intel® IoT Market Ready Solutions - Intel® IoT Market Ready Solutions are "end to end IoT solutions" that are ready for market deployments. The Intel® IOT Market Ready Solutions have satisfied Intel's review process considering solution readiness elements including availability for purchase, published marketing collateral, commercial market deployment, and a documented support model.
Intel® IoT RFP Ready Kits - Intel® IoT RFP Ready Kits are focused technology offerings that solve a class of market problems, have been deployed and tested in the field, and provide bundled hardware, software, and support. The technology is scalable, and designed to grow with customer requirements, enabling accelerated development and time to market.
Intel® NUC - Intel® NUC is a small form factor PC with a tiny footprint. Short for Next Unit of Computing, Intel® NUC (say it like "luck" or "truck") puts full-sized PC power in the palm of your hand. It's available in ready-to-run Intel® NUC mini PCs, barebones Intel® NUC kits for building your own, and Intel® NUC boards for custom applications.
Intel® Select Solutions - Intel® Select Solutions are workload-optimized data center infrastructure configurations, documented in the form of a reference design, that include hardware and software components that are verified by Intel and validated by the software vendor to deliver to a performance threshold appropriate for the workload. Solution providers commercially offering an Intel® Select Solution are required to meet or exceed the noted elements within the reference design and have their solution verified by the Intel® Select Solutions program to ensure they meet the performance threshold noted in the reference design.
IoT Gateway - A device that provides connectivity between edge devices such as factory machinery and a network.
Kiosk - Free-standing interactive terminal that displays information or advertisements for retail, entertainment, municipal, or educational purposes.
Laptop - Portable personal computer with a clamshell, detachable or convertible form factor, a thin screen mounted on the inside of the upper lid of the "clamshell" and an alphanumeric keyboard on the inside of the lower lid.
Marketplace Public View - Content published in this view is visible to all Intel® Solutions Marketplace users.
Memory - Temporary or permanent data storage components for computers and electronic devices.
Middleware - Computer software that provides services to software applications beyond those available from the operating system. It can be described as "software glue".
Operating System - Software that manages the basic functions of computer and device systems and the framework for software and computer programs such as Windows*, Linux*, Ubuntu*, iOS*, and Android*.
Partner Solutions - Solutions which include at a minimum one hardware and one software application, an identified end customer segment, and a clear support and delivery model
Partner View - Content published in this view is only visible to Intel entitled users and partner users with log-in access to Intel® Solutions Marketplace
Point of Sale - Device or kiosk for completing retail transactions that may be stationary or carried by a user, often equipped with inventory management, financial, advertising, and other features.
Sensors - Devices, modules, and subsystems that measure or detect changes to the environment—whether it's inside a device, in a room, or outdoors—and connect to computers or other devices to process and analyze the data created.
Server - Provide functionality for client devices such as sharing data, computing power, or other resources for applications such as database, web, mail, and more.
Services - Delivers value added operations that meet and support a customer's business needs such as hardware and software design, contract manufacturing, logistics, cloud, and quality inspection.
Smart Projector - Projector with a built-in computer, connectivity, and extra inputs such as HDMI, typically portable enough to use outside or in the home or office to display media from smartphones and other devices.
Software - A collection of data or computer instructions that tell the computer how to work. Software is information processed by computer systems, programs and data and includes, firmware, operating system, middleware, database and libraries
Software Design - Services focused on the engineering elements of custom or semi-custom software programs, from firmware, low-level drivers and board support packages to fully functional end-to-end solutions, including architectural definition, application development, programming, testing and certification, documentation, and consulting.
Solutions - The application of an integrated combination of both hardware systems and software to solve an industry need or business problem.
Storage - Devices that provide data storage for computers, networks, digital displays, and more.
System and Solution Integration - Combining components and subsystems into working systems often including some added custom design. System Integration ranges from creating a system using a set of hardware and software components, to deployment of complete end-to-end solutions ready for end user operation.
Systems - An integrated set of hardware components, such as a motherboard, processor, memory, chassis or power supply and software. Is typically delivered as a product that is ready to boot and provides basic functionality to perform specific work.
Tablet - Mobile computing device, typically with a specialized operating system, touchscreen display and a rechargeable battery in a thin flat design.
Thin Client - A computer intended for specific, limited functionality in a server-based computing environment such as retail stores, warehouses, factories, and industrial sites.
Training - Structured activities, documentation, or program aimed at imparting information to help the trainee attain knowledge or a skill pertaining to the subject matter, such as how to program a silicon device or how to use a development tool set.
Value Added Distribution - Service that stocks manufacturers' product lines to fulfill orders to end customers. Value added services include kitting, technical support, logistics, integration, repair and return of the products.
Vehicle Computer - A computer optimized for small size, low power, and rugged conditions that provide in-vehicle infotainment, advertising, tracking, or monitoring.
Virtual Reality - A system that provides multi-sensory experience that immerses the user with realistic images, sounds, vibrations, and other sensations to simulate a virtual environment.
Give Feedback