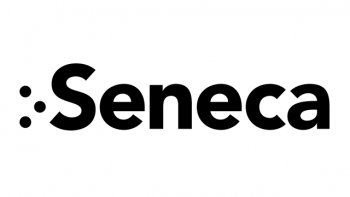 Seneca Data Distributors, Inc.
Seneca is a leading manufacturer of computer technology for video applications in the physical security, digital signage and broadcast vertical markets. We bring purpose-built technology and industry specific solutions to market that simplify the customer experience. Through years of industry experience, Seneca delivers innovative and quality solutions that align with market demands.
Address
6040 Tarbell Rd Ste 103
Syracuse, NY, 13206-1324
United States
Use Cases
Digital Security Surveillance : Entry Level Solutions (1 to 20 cameras)
Digital Security Surveillance : Mid Level Solutions with Intelligence (21 to 100 cameras)
Digital Security Surveillance : High End Solutions with Intelligence (101 to 1000 cameras)
Digital Security Surveillance : Enterprise DSS Solutions with Intelligence (1000+ cameras)
Digital Signage
Industry

Energy and Utilities
Retail
Transportation and Warehouse
Professional and Business Services
Health and Life Sciences
Education
Company Resources

Seneca_Logo_blk_HR-640x360
Resource Type: Thumbnail Image
Industry Solutions
Resource Type: Product Brief
Offerings
Offering
Maestro is an application provided with Seneca servers and media players to optimize system setup, configuration and performance for digital signage and video surveillance functionality. The application runs from a simple and intuitive dashboard that eliminates hundreds of keystrokes. Maestro transforms computers and all their complex components into a true digital signage and video recording appliances.
Offering
Seneca solutions are a comprehensive product portfolio designed for the surveillance market with Dell and Intel® that provides an optimized customer experience. The solutions are purpose-built for VMS applications and takes years of Seneca expertise into account to enhance the performance, installation, service and support of the product. The Seneca solutions are Optimized, Certified and Guaranteed for VMS applications to support the demands of the security industry.