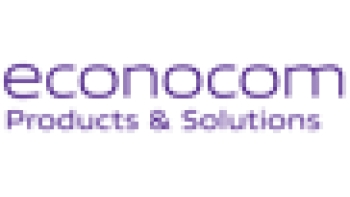 Econocom Products & Solutions
Econocom Products & Solutions, modernize environments with technological products, optimize processes with digital solutions and access transformation through a flexible business model.
Address
Cardenal Marcerlo Spínola 4
Madrid, Madrid, 28016
Spain
Regional Coverage
Europe, Middle East, and Africa:
Southern European Union Region

Use Cases
Connected Worker
Inventory Management
Video Management
Logistics & Tracking
Control Optimization & Autonomy
Media & Entertainment : Video Editing & Visual Effects / Movies / Television
Digital Signage
Industry

Professional and Business Services
Company Resources

Metro de Madrid
Resource Type: Case Study
Pull & Bear
Resource Type: Case Study
Offerings
Offering
With our Digital Signage Solution in addition to taking advantage of a single visual point to perform multiple functions aimed at generating value, since being dynamic, it captures the attention of the customer in an efficient way, also takes advantage of the full potential of the display because we can equip it with the last one Technology such as, among others, motion sensors, NFC and also subject to interactions, through social networks, QR codes, augmented reality. Thanks to our digital signage solution, displays become intelligent digital displays, a powerful tool that provides great benefits such as performing anonymous video analytics, customizing content, managing queues or for example monetizing signage solutions with third-party advertising. Our solutions facilitate communication between the company and clients, serving as a meeting point for a personalized, real-time and flexible offer. This translates into increased sales and a memorable shopping experience for the customer thanks to graphic controller Intel® Iris® Xe graphics which offers the platform a graphic performance up to 2.95 times higher.