Edge, IoT & 5G Development
Intel helps IoT developers take full advantage of the latest solutions, tools, and training to jumpstart their edge 5G development.
Edge, IoT, and 5G technologies are transforming every corner of industry and government. Get the most from the latest innovations, and build applications and services on Intel®-optimized platforms with software from Intel, open source communities, and our partners. With an integrated portfolio of tools, resources, and services, Intel helps to build and nurture vibrant developer communities.
Experiment, test, and create, all with less prework. Access software packages and offerings that make it simple to optimize edge solutions—including computer vision and deep learning applications—for Intel architecture.
Training & Certification
Explore these training opportunities to fine-tune your skills for edge, IoT, and 5G development.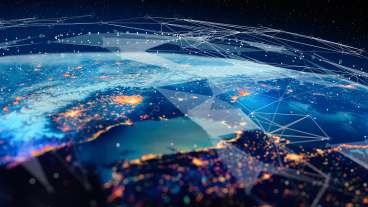 Get the Latest Edge and 5G Software Development Resources from Intel
Sign up to receive monthly updates on new training, sample codes, demonstrations, use cases, reference implementations, product launches, and more.
By submitting this form, you are confirming you are an adult 18 years or older and you agree to share your personal information with Intel to use for this business request. Intel's web sites and communications are subject to our
Privacy Notice
and
Terms of Use.
By submitting this form, you are confirming you are an adult 18 years or older and you agree to share your personal information with Intel to use for this business request. You also agree to subscribe to stay connected to the latest Intel technologies and industry trends by email and telephone. You may unsubscribe at any time. Intel's web sites and communications are subject to our
Privacy Notice
and
Terms of Use.