Intel® Software Innovator Marc Potocnik Harnesses the Rendering Power of Intel® Xeon® CPUs for Artistic Expression

"Apollinarisstr." is a 22-second video created by Intel® Software Innovator Marc Potocnik depicting a homey German kitchen scene on a spring morning. As sunlight streams in through an east-facing window, a handheld "camera" moves over the modest countertop to capture plates of garden-fresh tomatoes, apples and oranges. It pan a coffee pot and cup, chalkboard grocery list, a cereal box and various cooking oils. In the background can be heard the muffled sounds of a busy household.

Video: "Apollinarisstr." Depicts a photorealistic kitchen rendered by Intel® Software Innovator Marc Potocnik

It looks as though it could have been filmed in any middle-class dwelling – except that none of it exists in the so-called real world.
"Apollinarisstr." is a flight of photorealistic fancy from the imagination of designer and Intel Software Innovator, Marc Potocnik, demonstrating how technology, no matter how impressive, exists in service to the artist who wields it.
Marc Potocnik is an active contributor to the Intel® Software Innovator Program, Intel's community for forward-thinking developers. Participants share thought leadership and technology expertise to inspire their developer peers by speaking and giving demos of their work at industry events. Now expanding to support graphics developers and creators, the Intel Software Innovator Program is adding a new Xe Community track with an emphasis on applications and experiences demanding greater speed and performance even as workloads increase.


Renderbaron Sets a Benchmark for Intel® Xeon® CPUs
From a tender age, Potocnik was fascinated with capturing the world around him through art, tirelessly sketching what he saw and experienced in his small hometown beside the Rhine River – a passion that carried over to adulthood.
Today he is a principal designer and founder of his own Dusseldorf-based studio, renderbaron. Established in 2001, renderbaron creates high-quality 3D visualizations and visual effects for television, film and trade fairs. His clients range from a leading broadcaster in Germany to a pair of major automobile manufacturers.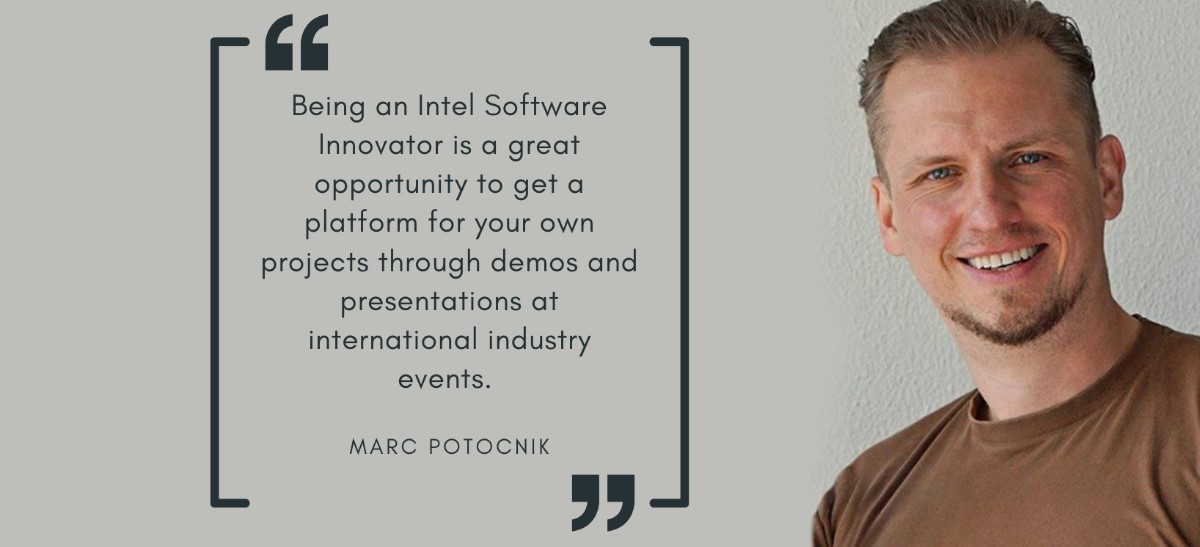 As it happens, "Apollinarisstr." was created specifically for Intel to benchmark the Intel® Xeon® W3175X and Dual Platinum 8280M workstations. The main focus of the project was to create photorealistic interior lighting and procedural shading, especially of fruits and vegetables. In a departure from contemporary technology trends, photorealistic lighting was done only with direct illumination, so all light was subject to direct control.
The video premiered two years ago at SIGGRAPH 2019 in Los Angeles, at the Intel booth. From there, Potocnik's work gained worldwide attention, first at the FMX 2019 conference in Stuttgart, at the 2019 CG Event in Kiev, and in German professional print magazine "Digital Production". The project was also showcased at SIGGRAPH 2020 and was featured at an online event with MSI Gaming in January of this year. The MSI Gaming event alone attracted nearly 75,000 online attendees during its first week, including both live views and on-demand video via Facebook*, YouTube*, Twitch* and Instagram*. Today it's one of the centerpieces of Potocnik's renderbaron portfolio.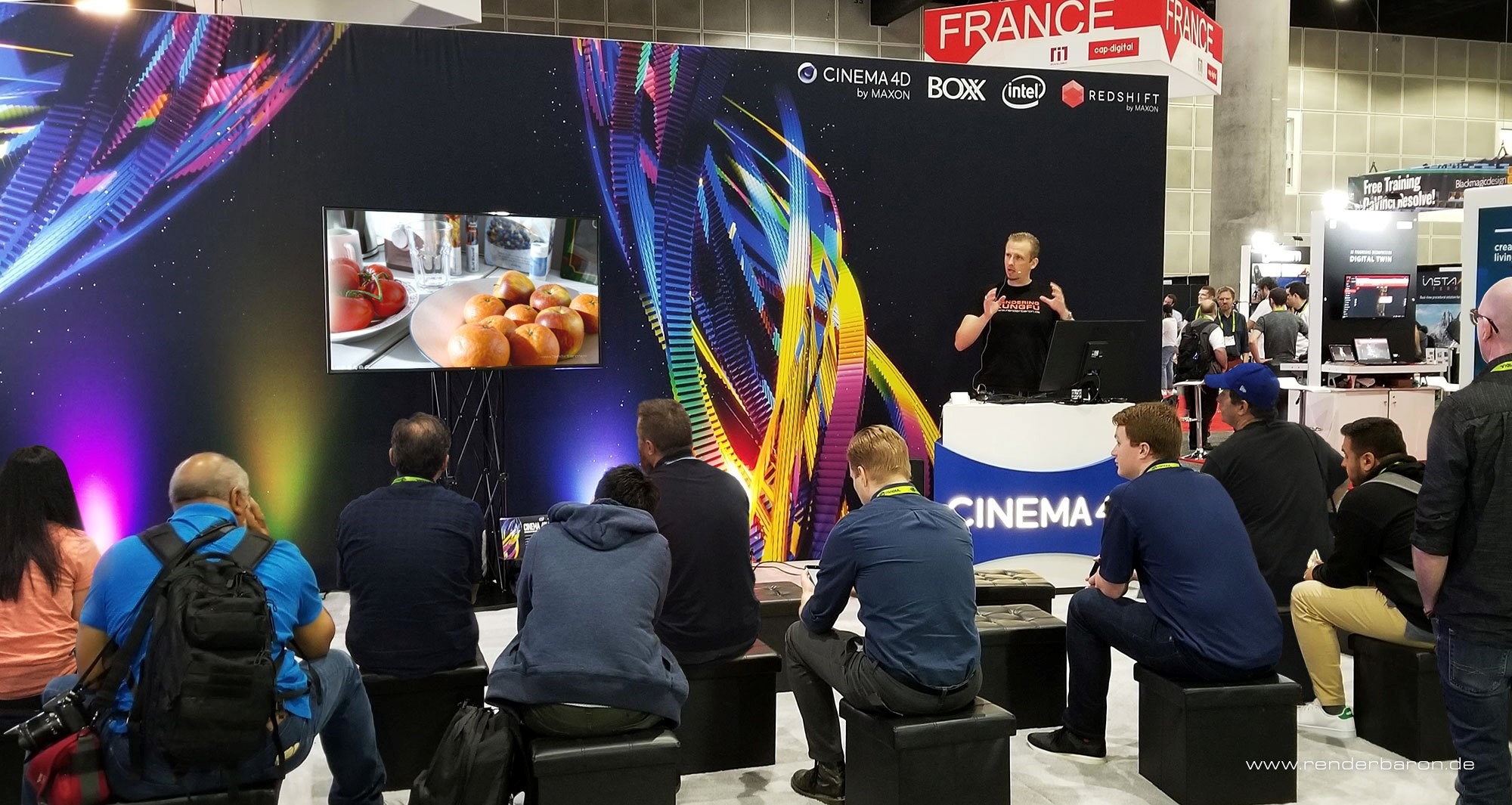 Intel Enables and Accelerates the Rendering Process
Potocnik, who creates on Cinema 4D*, leverages an array of Intel® technology, including:
Intel® Xeon® processors, as mentioned earlier, with a high core count and dual sockets for maximum reliability and 24/7 availability for extended renders. "The more cores added to affordable processors, the faster outstanding quality can be rendered," he said.
Intel® Embree, a collection of high-performance ray tracing kernels for graphics application engineers who want to improve the quality of their photo-realistic rendering applications. A recent Intel Embree update reduces render times to almost one-third compared to standard renderers.
Intel® Open Image Denoise, an open-source library for developers and one of the components of Intel® oneAPI toolkits, significantly reducing rendering times.
Video: MSI Gaming talks with Marc Potocnik on Content Creation with Intel and renderbaron

Learn More About Renderbaron Projects and Resources
Follow Marc's work on volumetric effects in these Intel® Developer Zone articles:
Elevate Your Graphics Skills
Ignite inspiration, share achievements, network with peers and get access to experts by becoming an Intel® Software Innovator. Game devs, media developers and other creators can apply to the new Xe Community track –opening a world of opportunity to craft amazing applications, games and experiences running on Xe architecture.
To start connecting and sharing your projects, join the global developer community on Intel® DevMesh.