Advances in cybersecurity are critical at this point in time, as cyber threats lurk around every turn, affecting tech professionals, casual PC users, and everyone in between. Unfortunately, the current safeguards aren't always enough to thwart the growing threats. That's why we're continually working to develop hardware-enabled security features that streamline the protection process for the business end user, while also edging out would-be hackers believing they can take advantage of consumers.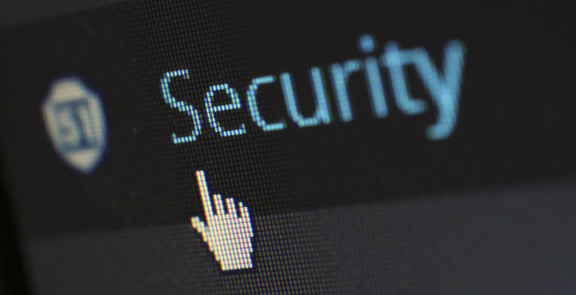 Users First
Balancing an intuitive user experience with real protection can be tricky, but it's also an exciting challenge. Traditionally, security began and ended with passwords. Passwords are easy for everyone. Easy to remember, easy to type, and—unfortunately—easy to bypass. Convenience dictates habit, so the biggest goal of all when designing and developing new security measures for consumers is making convenience central to the user experience.
Secure Payments
I have written about the needs of the consumer at the point of online checkout, including how their experience needs to be smooth and safe. Since online shopping on a PC has become the preferred experience over storefronts, both for customers and companies alike (revenue on PCs constitutes the lion's share of all online revenue), it's never been more important to protect the consumer's information and accounts.
On the one hand (or finger, to be more specific), Intel is collaborating with Lenovo*, PayPal*, and Synaptics* to bring FIDO authentication to laptops, thus replacing the need for a password in favor of a fingerprint scan, which greatly speeds up the online checkout process. On the other hand is Intel's collaboration with Visa* to provide strong authentication on PCs and laptops. Both solutions favor securing the online checkout process, thus keeping the experience safe and convenient for the customer.
Built-In Two-factor Authentication
Even though two-step verification can help protect against the majority of attacks on online accounts, many consider it too complex. Traditional two-step verification methods require USB keys, mobile authenticator apps, or text message codes in addition to passwords. But users signing into Dropbox* and other online services will be able to take advantage of security keys built into Intel® Core™ processors. And that means stronger protection—minus the complexity.
Password Solutions for Consumers
Intel is working with a broad ecosystem of password managers such as Dashlane*, 1Password*, Password Genie*, and Sticky Password, as well as True Key*, to enable password protection that's not only secure—but also simple and convenient.
The combination of software and hardware provides greater protection for your passwords and accounts. Users access their accounts via a primary key password, which unlocks their data stored locally on the device and cannot be altered even if exported to another device. The data is encrypted with AES-256 encryption. Intel Core processors provide a powerful and innovative way to help protect your passwords using Intel® Software Guard Extensions (Intel® SGX).
Enterprise Security – Improving the Odds
Chief Security Information Officers (CISOs) are challenged now more than ever with four major security concerns: identity protection, threat detection and prevention, data protection, and recovery from compromise. Intel is starting to improve the odds of success for CISOs with hardware-based security equipped with Intel® Authenticate Solutions it is easy to install and deploy, and it reduces the dependency on user passwords. Plus, it works on Intel Core processor-based enterprise-class platforms with 6MB firmware, meaning a faster return on your Intel® vPro@ platform investment.
Working with Intel® Core™ vPro@ processor family, Intel Authenticate enables a combination of up to three different security factors recognized in the industry as something you know (like a PIN or password), something you have (like your smartphone), and something you are (like a fingerprint). (All of this is explained in this article from CNET*) The more security layers that are added into the process, the more effective your security posture will be. The integration of Windows* Hello with Intel Authenticate is another example of Intel striving to create a truly seamless security experience.
All of this is offered on a secure platform foundation, with hardware-protected application containers such as Intel Software Guard Extensions (Intel® SGX), and accelerated recovery from security breaches through Intel® Active Management Technology (Intel® AMT).
Beyond Security
As cyber threats evolve, Intel will continue to deliver innovative security technologies and more seamless and effective ways to bolster the defenses for security professionals and consumers. It's Intel's mission to follow through on the same commitment that has defined our 50 years of technology innovation.
Follow @IntelSecurity on Twitter to keep up with our developments, and learn more about Hardware-Enabled Security powered by Intel® Technology to boost protection against evolving and modern threats.
Related Content
AI and Security Innovations Help Developers Preserve Privacy While Delivering Insight: For online applications involving confidential information, homomorphic encryption (HE) opens up new possibilities by allowing computer calculations on encrypted information without decrypting it.
Develop Data Center Solutions with a Hardware Foundation of Trust: With the exponential growth of data and data-centric business processes, developers face enormous challenges to make information more secure at scale.
Ecosystem Support for EEA Trusted Compute Specification v1.0 Improves Blockchain Privacy and Scalability: The Enterprise Ethereum Alliance announced the EEA Trusted Compute Specification v1.0 at the annual gathering of the blockchain technology world.
Author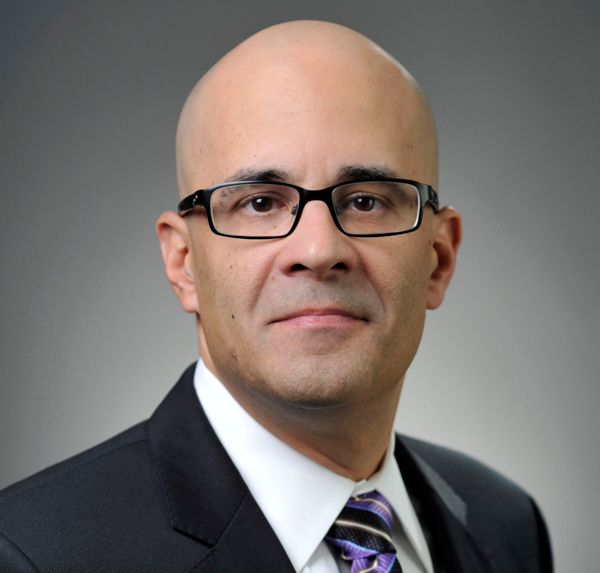 Rick J. Echevarria was formerly VP and general manager of Intel Platforms Security Division where he led Intel's efforts to transform security across the computing landscape and bring to market the value and promise of hardware enhanced security. Today, he is VP, Corporate Strategy Office and general manager of the Intel Olympic Program. The Olympic Games are one of the largest international platforms in the world, reaching billions of people. As a worldwide partner, Intel works with the International Olympics Committee and its partner ecosystem to reimagine the future of the Olympic Games. Follow @RJEche on Twitter.