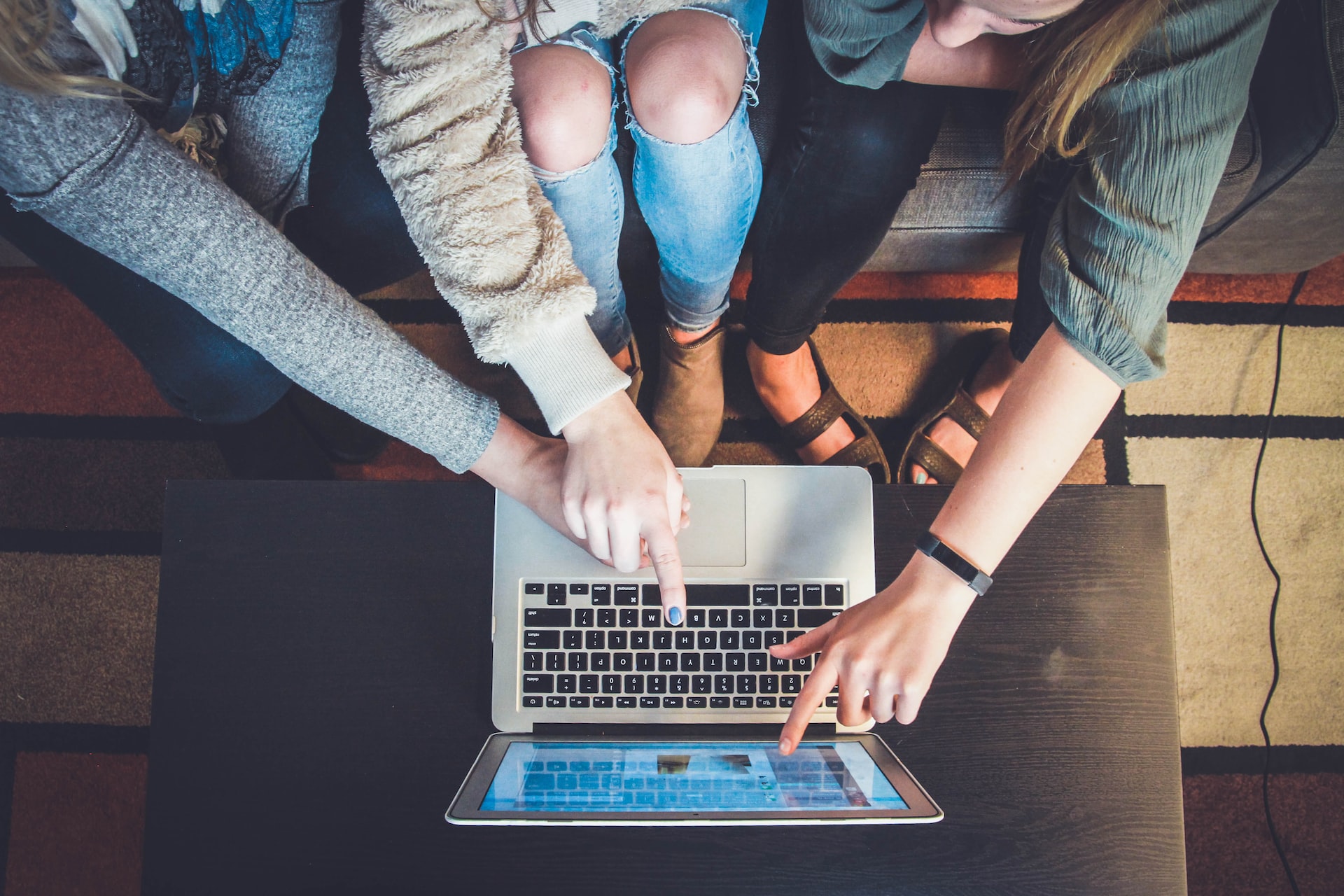 Intel's commitment to diversity starts with high school students.
In spring 2022, the Software and Advanced Technology Group (SATG) met the challenge of hiring technical talent with a new diversity and inclusion initiative. SATG and our Office of the CTO (OCTO) invested both employee time and money to develop a pipeline of under-represented minority students trained in open source, with the intent to convert them to full-time employees after college graduation.
Students came from two programs, GitHub* All-In and the Institute for Computing in Research* (ICR). GitHub All-In targets underrepresented minority (URM) students from small, historically black colleges and universities. ICR focuses on training high school students in open source via its free Serious Programming Workshops, working with teachers to solicit URM students. The top students who train with ICR in high school are invited to a paid four-week internship. Intel chose the top students from this program and provided internships for those who started college.
Intern projects this summer included improving PC security by enabling a feature on the Trusted Platform Module (TPM); improving the performance of the Intel® oneAPI toolkit; and testing software and hardware capabilities of new products coming out. Our students did amazing things this summer and learned a lot. The managers were happy with them too, several reporting interest in having the intern back the following summer.
Here's a snapshot of who they are and what they worked on this summer.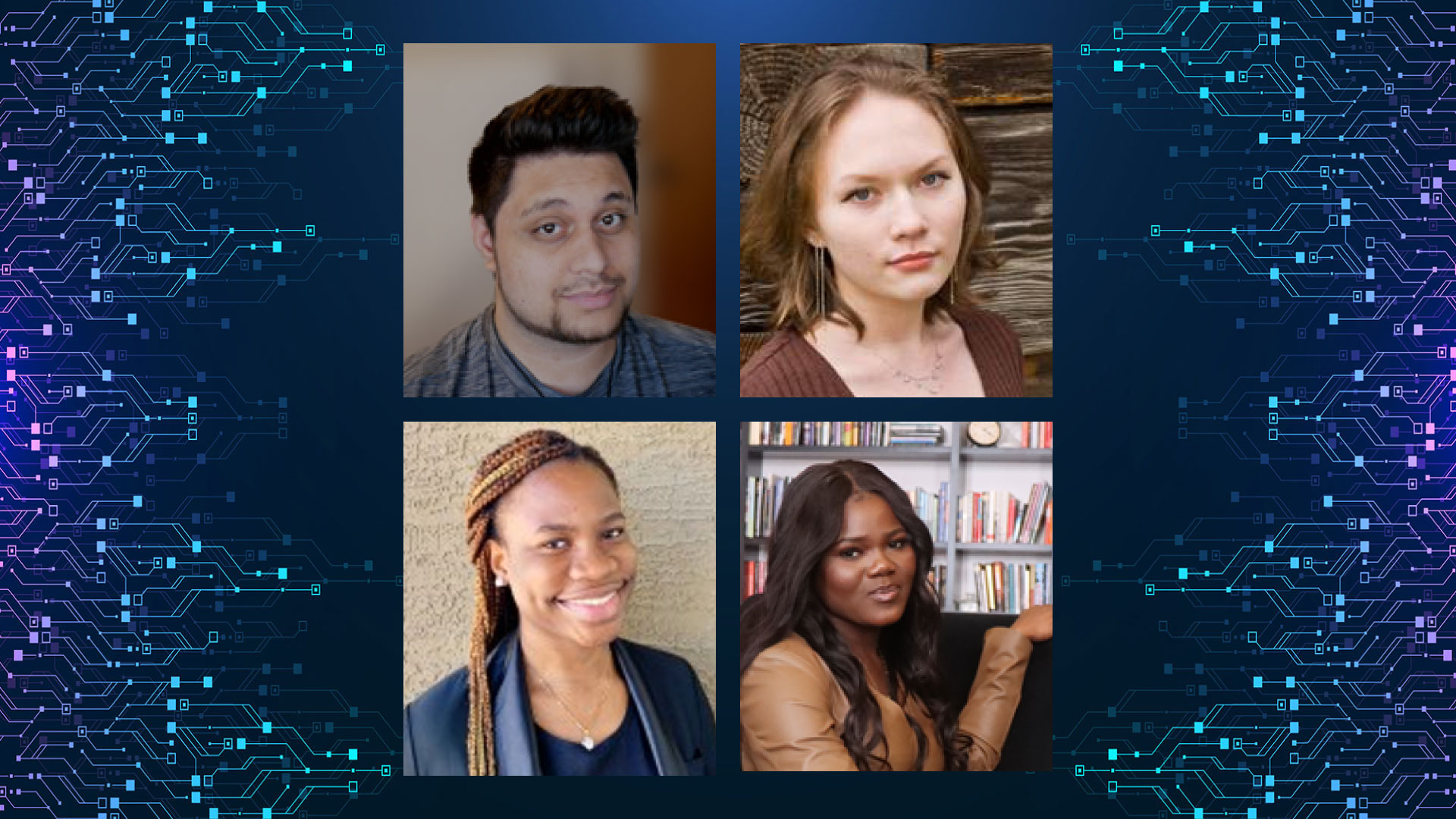 From top left, clockwise: Josh Hunter, Sofiia Sorokina, Mispar Kengum, and Ebunoluwa Adebesin.
Mispar Kengum worked in the Super Compute Group this summer. Her projects focused on the transport layer security (TLS) and helping Intel focus on the right problems to solve and move the ecosystem to new levels of security communications. She graduated from Portland Community College and will study cyber security at the University of Maryland this fall. This internship provided me with amazing learning experiences and I could not be more grateful," she says. "Having to work (as an Intern) for the first time in a corporate organization, I received incredible support. Everyone was friendly, accommodating, and made me feel at ease. I've already accepted a second internship at Intel in the Security Infrastructure team!"
Josh Hunter is a software developer intern for Intel Labs, working on the Assisted Context Aware Toolkit (ACAT). ACAT was originally developed by researchers at Intel Labs for Professor Stephen Hawking; it uses visual cues in the user's face to understand commands. Hunter worked on addressing three major vulnerabilities affecting the software. He recently completed his full-stack developer certificate and is now looking for a full-time role. He moved from the Marshall Islands to Oregon a decade ago and is proud of his Marshallese heritage. He hopes to show others what they can accomplish with the right opportunities. The first thing he noticed about Intel? "It's so cool to talk and connect with very intelligent people."
Ebunoluwa Adebesin joined Intel as an intern from the GitHub All-In program. She is interested in open source because it enables her to connect with and learn from people that she would not otherwise meet. One of the projects Adebesin worked on during her internship was fuzzing; she learned what it was and then worked to make it more understandable to someone who had never heard of it. "My goal was to engage with security researchers about fuzzing. I didn't know about it and I love learning new things."
Sofiia Sorokina joined us as an intern straight out of high school, learning open source skills through the Institute for Computing in Research. This summer she worked on improving performance of the oneAPI toolkit, testing samples to see how a customer would interact with them. She is now at Oregon State University studying computer science and would like to come back to Intel next summer. "This internship was a great opportunity for me to see for myself how the work life is at Intel," she says. "The experience I gained proved that this industry is right for me... I think open source is important for the developer community. I loved working in a team that was dedicated to this idea and would like to learn about and work more with open source software."
We are pleased with the results of the program: one of our success metrics was how likely students were to return to Intel. Another metric was measurable projects. Every intern contributed to important projects in a meaningful way. They brought insights and experiences that enhanced their performance as well as Intel's ability to add to the open source community. Every manager reported much success with their intern, and many have requested to keep their intern throughout the school year.
If you are in a software organization that could host a few students for next summer, please contact SATG/OCTO Program Manager Darlene Miller.