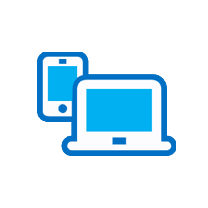 Linux* Operating System Vendor Websites
Find links to Linux* Operating System Vendor websites.
Linux* Operating System Vendors
Intel provides you with generic versions of software, firmware, and drivers.
The following companies sell and support either hardware or software solutions for Linux operating systems. If you are experiencing Linux-specific issues, the Linux operating system vendor is the best source of support. Check the operating system vendor's support website for replacement parts, OEM solutions, troubleshooting, and re-installation.
These websites are limited depending on your product line. Please validate that these work with the specific product you're using.
Note: This list isn't comprehensive. Check your computer documentation to find contact information for technical support. If you don't see your operating system vendor listed here, please let us know what your operating system is in the feedback window.