Run Intel® WiDi with Windows 8.1*: First-Time Connection
Congratulations. Your computer is ready to run Intel® WiDi on your Windows 8.1* device, and you're about to connect for the first time.
Follow these steps:
Swipe from the right edge of the screen to open charms and select Devices.
Click Project.



Click Add a wireless display.



Select your Intel®Wireless Display receiver (in this example, the Actiontec 9F75).



Enter the code displayed on the TV to connect and share, then click Next.
Videos
Part 1: Intel® Wireless Display Software Setup for Windows 8.1*.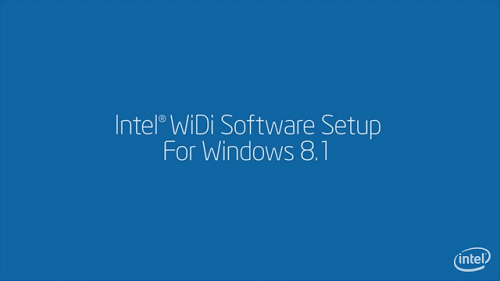 Part 2: Using Intel Wireless Display on Windows 8.1.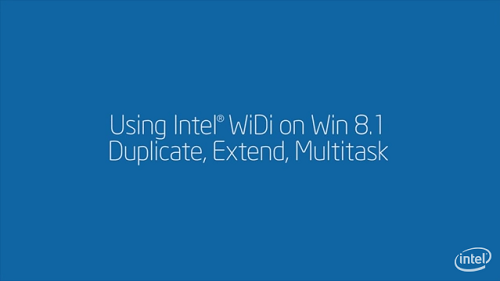 Related topics
Display options for Intel® WiDi
Reconnect Intel® WiDi
Intel® WiDi platform and operating system compatibility