Cabling Guide for Intel® Server Chassis SC5650
To connect an Intel® Server Board S3420GPLC or S3420GPLX to a backplane in the Intel® Server Chassis SC5650UP:
Motherboard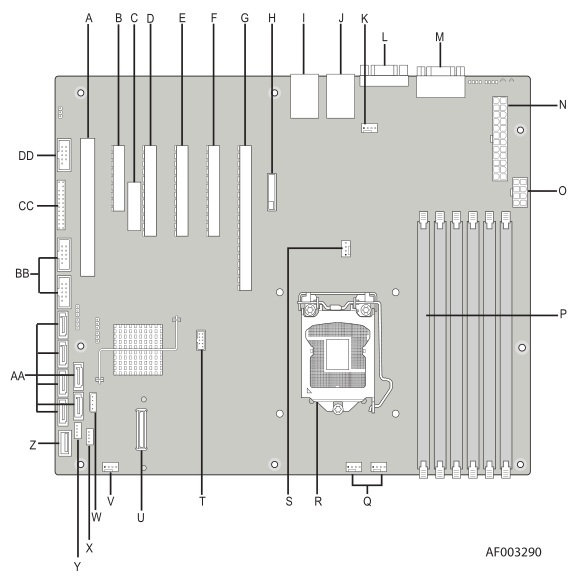 Backplane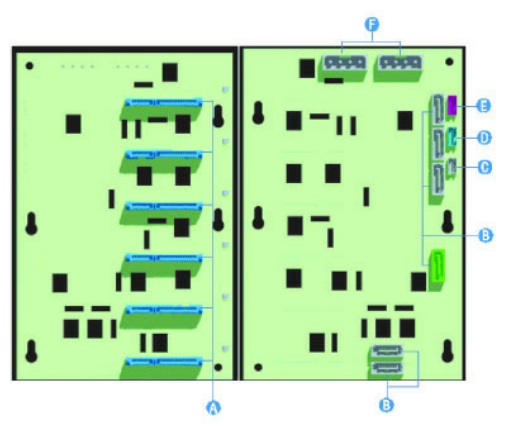 Connect the black SATA_SGPIO connector on the motherboard [X] to the black SGPIO connector on the backplane [D].
Connect the HSBP header on the motherboard [Y] to the IPMB header on the backplane [E].
The S3420GP can support either the non-expander backplanes AXX6DRV3GR or the expander backplane AXX6DRV3GEXP in the SC5650UP.