Intel® NUC shows SMBus Controller Error in Device Manager
What am I seeing?
Device Manager displays an exclamation point for the SMBus controller or lists it under Other Devices.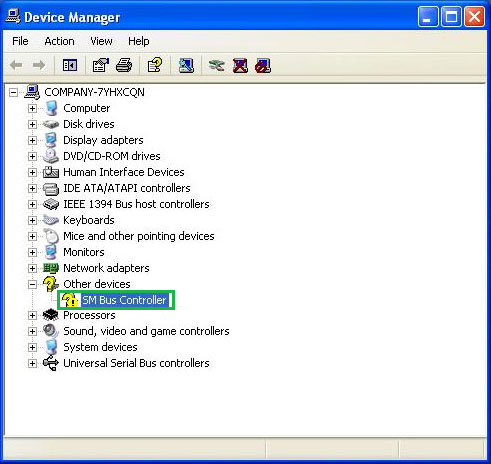 How to fix it
Download and run the Intel® Chipset Device Software for Intel® NUC so Windows* properly recognizes the SMBus controller.
Note

SMBus is the System Management Bus used in personal computers and servers for low-speed, system management communications. A SMBus controller is integrated into most Intel® chipsets
This issue is generally seen on Intel NUC Products 6th Generation and earlier