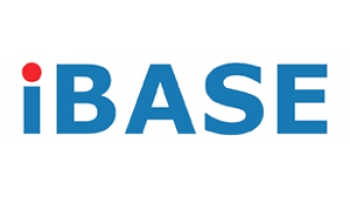 IBASE TECHNOLOGY INC.
IBASE Technology (TPEx: 8050) specializes in the design and manufacturing of robust industrial PC products, delivering high quality products and excellent service since its establishment in 2000. IBASE carries out manufacturing and quality control at its own facilities in Taiwan that are certified with ISO 9001, ISO 13485 and ISO 14001 standards. Current product offerings comprise of x86- and RISC-based industrial motherboards, embedded systems, panel PCs, digital signage players and network appliances for applications in the AIoT, automation, smart retail, transportation, networking and medical sectors. For more information, please visit www.ibase.com.tw .
Address
台北市南港區園區街3-1號7樓g棟
台北市, 115
Taiwan
Use Cases
High Performance Computing
Others
Smart Home
Digital Signage
Digital Security Surveillance
Storage
Print Imaging and Office Automation
Smart City
Industry

Retail
Manufacturing : Industrial Automation
Arts and Entertainment : Amusement and Gambling
Education
Agriculture
Communications : Data Processing, Hosting and Related Services
Communications : Publishing (except Internet)
Automotive
Health and Life Sciences : Medical Imaging
Energy and Utilities
Defense and Space
Transportation and Warehouse : Rail Transportation
Company Resources

Title for this contentVersion_a5Q3b000000PRetEAG
Resource Type: Thumbnail Image
IBASE TECHNOLOGY INC.
Resource Type: Product Brief