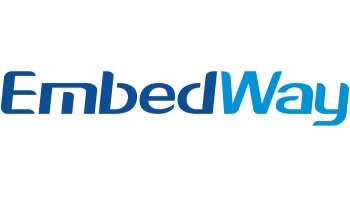 EMBEDWAY TECHNOLOGIES SHANGHAI
EmbedWay Technologies is a leading network visibility infrastructure and intelligent system platform vendor in China. We provide advanced products and solutions for operator's nework, information security, enterprrise IT network, industry internet and intelligent IoT etc. The excellent team and products of EmbedWay have witnessed the rapid growth of the company. The company has established first-class R&D institutions in Shanghai, Wuhan and Wuxi etc, and established offices and service bases in many China cities to create a sense of quality and serve national customers. At the same time, the company actively explores the international market, establishes strategic partnerships with well-known international manufacturers, expands in-depth and extensive cooperation, and steadily promotes the company's internationalization process. Bringing high-quality products and services with high value to partners around the world. We are looking forward to being "Your Trustworthy Partner". Helping customers succeed and constantly pursuing excellence will always be the driving force of EmbedWay Technologies.
Address
6F, Building 8
No 2388, Chenhang Rd
Shanghai, Shanghai Shi, 201127
China
Regional Coverage
Americas:

Latin America Region:

Western European Union Region:

Australia and New Zealand:

Commonwealth of Independent States:

Japan:

Asia, Pacific, and Japan:

Europe, Middle East, and Africa:

Rest of Asia:

South Asia:

Middle East, Turkey, and Africa:

North America Region:

Southeast Asia:

Central Eastern Europe:

Northern European Union Region:

Taiwan:

Southern European Union Region:

People's Republic of China:

Central European Region:

Korea:

Use Cases
Asset & Operations Optimization
Cloud Computing : Private Cloud and Software Defined Infrastructure
Industry

Communications : Data Processing, Hosting and Related Services
Communications : Telecommunications
Featured
Offering
PA8921 FPGA acceleration card is based on Intel® Agilex™ F series FPGA chip and adopts the form of PCIe standard card. It provides customers with an ideal data center application acceleration platform. Intel® Agilex™ F Series FPGA uses the industry's advanced 10nm process, integrating massive programmable logic resources. It also significantly reduces power consumption, to achieve the best performance and power consumption balance. PA8921 FPGA acceleration card provides four 100GbE ports to accelerate high-performance passive and inline application deployment. The acceleration card provides developers with complete development interfaces including driver, application programming interface (API) and FPGA interface management. It provides flexible and effective acceleration solutions for load balancing, network security, traffic monitoring, service gateway and other data center services.