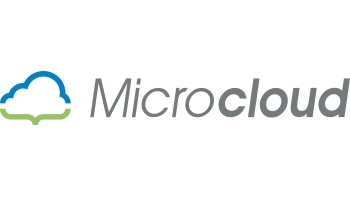 Guangdong Microcloud Tech Co., Ltd.
Microcloud technology is committed to provide a new generation digital platform foundation for the digital transformation of governments and enterprises. Deep cooperation with industry head manufacturers, based on the base of the whole stack, safe and reliable power integration development, providing customers with safe and controllable and independent research and development of application and data terminal security management, a comprehensive solution from the desktop, data, application security and management of multiple dimensions, help customers easily cope with a letter and the multiple challenges of digital transformation. Microcloud technology deep market for over 10 years and accumulated service more than 1000 enterprise customers, terminal points covered more than two hundred thousand units, obtained the customer's widespread recognition and praise.
Address
Building 1,Area D, Guangda WE Valley,Songshan Lake
dongguan, Guangdong Sheng, 523000
China
Use Cases
Others
High Performance Computing
Cloud Computing : Private Cloud and Software Defined Infrastructure
Advanced Analytics
Industry

Defense and Space
Finance and Insurance
Health and Life Sciences : Clinical Systems
Health and Life Sciences : Life Sciences Tools and Services
Health and Life Sciences : Medical Devices
Health and Life Sciences : Medical Imaging
Health and Life Sciences : Patient Infotainment
Not For Profit
Others
Professional and Business Services
Gaming : eSports
Gaming : PC Gaming
Energy and Utilities : Electric Power
Energy and Utilities : Oil and Gas
Government
Retail
Software
Real Estate, Rental and Leasing
Education
Manufacturing : Automotive
Manufacturing : Industrial Automation
Manufacturing : Transportation Equipment
Transportation and Warehouse : Fleet Management
Transportation and Warehouse : Warehousing and Storage
Communications : Data Processing, Hosting and Related Services
Communications : Publishing (except Internet)
Communications : Telecommunications
Automotive : Autonomous Driving
Automotive : In Vehicle Infotainment
Manufacturing : Automotive
Offerings
Offering
Microcloud Cloud Desktop Solution based on Intel® X86 computer terminal system (also known as the desktop) migrated to virtualization platform, make the actual desktop computing and storage on the back-end servers running, front end use limited resources of thin terminals as access devices, in order to achieve the security access, flexible access, elastic computing, concentrated operations, cost-effective benefits. For IT management or engineer of enterprises, financial, medical, government and education industries, the traditional physical PC solution has the following disadvantages: 1.low resource utilization 2.high di of management operational 3,high difficulty of data security management. Cloud desktop solutions through user desktop image way will be dispersed mass storage and management on the server, IT managers through the mirror for a unified maintenance release batch operations can be realized and data security management, operational efficiency more than 5 times; Desktop cloud resources on-demand elastic computing characteristics, according to the concurrent rate calculation in the process of construction of IT resources required, to replace the traditional according to the number of purchase, greatly improving the IT resources utilization.