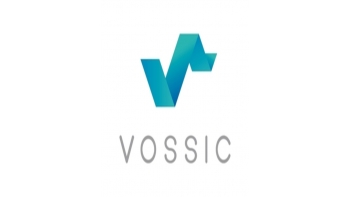 VOSSIC Technology Co., Ltd.
Vossic is a pioneer service enabler and a system integrator. With experienced and energetic talents, we provide solutions ranging from on-line to off-line (O2O), self-service kiosk, social media, interactive multi-screen, IoT/IoE, cloud services, FinTech and gig data. We serve leading corporations, including telecom operators, multiple system operator (MSO), retailer, e-commerce, finance and advertising.
Address
6fbannan Rd. No 655
New Taipei City, New Taipei, 235
Taiwan
Regional Coverage
Asia, Pacific, and Japan:
Taiwan

Use Cases
Collaboration
Smart Building
Machine Condition Monitoring
Artificial Intelligence : Deep Learning
Situational Monitoring
Cloud Computing : Hybrid Cloud
Cloud Computing : Private Cloud
Cloud Computing : Public Cloud
Environmental Monitoring
Energy Monitoring
Offerings
Offering
Vossic's Data Center Infrastructure Management (DCIM) solution offers an innovative and visual approach for supervisors to manage infrastructure and IoT devices effortlessly. The solution collects data from weak power systems, fire protection systems, HVAC devices, IoT devices, and more. Our Core system processes and analyzes all the data and triggers a set of actions for users to address any issues promptly, avoiding the escalation of the situation and resulting in significant loss.
Offering
"GREAT" Technology to save our Children and Mother Earth Chicken is the most farmed animal. Every year, 13 billion chickens are caught to support human lives. However, this industry is facing a serious crisis, because the main technique to identify small chicken's gender is human eyes. The technicians with this ability are getting old. But the younger people don't want to join this industry in the present days. #Vossic Technology, a leading AloT solution provider, has GREAT(Gender REcognition AI Technology) technology to cure. By providing the world's first Al gender recognition helmet, the gender database collecting chicken's gender picture in the farm, and VIP (Vossic loT Platform) can analyze this data by cloud computering system, farmers can recognize chicken's gender in no time and the cost is just half of the traditional way. Even better, GREAT could be used on other animals and the potential market is gigantic. And we can use this solution to reduce the need to use hormone drugs on animals to force them into specific gender. Which can be a positive effect factor to cure our environment.